Every year there are more technologies that make life easier for users and organizations. One of these is AR. With it, digital objects are added to the real world. For example, if we point the phone at a package with a product, we will see an animation with the content. Augmented reality development is used for business needs. These are educational applications, computer games, advertising campaigns, etc. Some organizations use it to optimize the work of employees. This helps to distinguish the company from competitors and strengthen its position in the market. It is different from VR (virtual reality), which provides a complete immersion in the computer world. For perception, special equipment is required: a helmet or glasses. In this article, we will tell you in detail what ar-development is, about technologies, applications and pricing.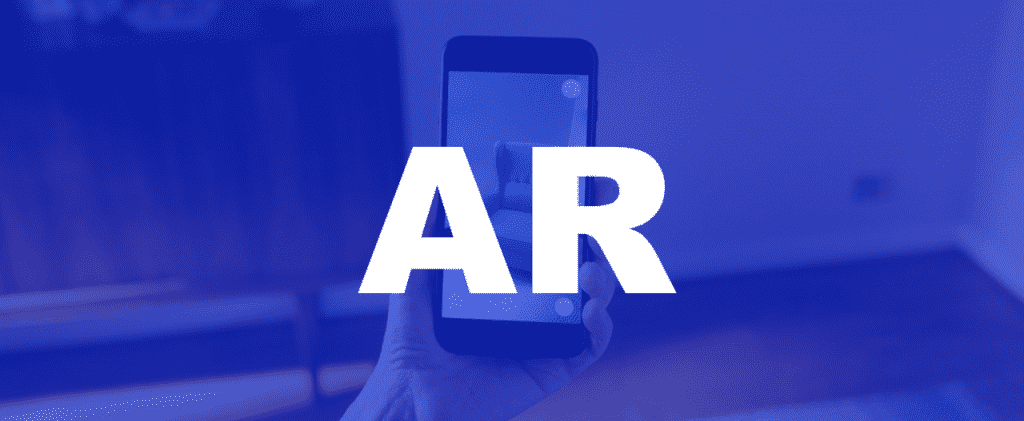 What is AR. Types and methods of implementation
The term first appeared in 1990. It is a technology that adds digital objects to the physical world. For example, when you point your phone's camera at a box, you can see what's in it. Most often, reality is used for commercial purposes to attract users to the product. Unlike virtual reality, AR is easier to use as you only need a smartphone or tablet. Consumers do not waste time understanding the principles of operation and do not order expensive equipment. Despite the ease of use, the creation of ar technology is a complex process using special methods and tools:
AR Cloud. It is an exact model of the world in 1:1 scale. It is constantly updated in real time. Actual information is displayed by scanning physical objects, to which elements of augmented reality are added.
3DS MAX. Professional software from Autodesk. Helps to create animation and simulate action script.
Adobe Photoshop. Used when creating scenes with 2D images. The tool is included with the Adobe Aero application. It is not necessary to have special programming skills, as the system optimizes many materials.
Unreal Engine. A game engine that simplifies animation work. Languages ​​used: C++ and Blueprints. The main competitor is the Unity platform. Building ar in unity also has many benefits. For example, rapid prototyping and using an element as a library.
Marmoset Toolbag. Plugin for high-quality viewing of 3D models. Helps with character creation and customization.
Graphics library transmission format. File format suitable for storing 3D scenes and elements. Easily interacts with web technologies. The advantage is good compression and minimization of processing during execution of applications with WebGL and other APIs.
Vuforia. A platform with tools for augmented reality developers. Developed by Qualcomm and used for mobile devices. It can be used to position and orient virtual objects.
If the client has a technical task ready, several development options are possible:
Developing AR with an app. The most ambitious work, as a full-fledged product is being created with the full integration of Hey Ar technologies. Requires ongoing technical support and downloading updates. This is designed for the long term, since the client will download the application and use it constantly. Suitable for online stores. Before buying, customers can view products in actual size, evaluate options and check specifications.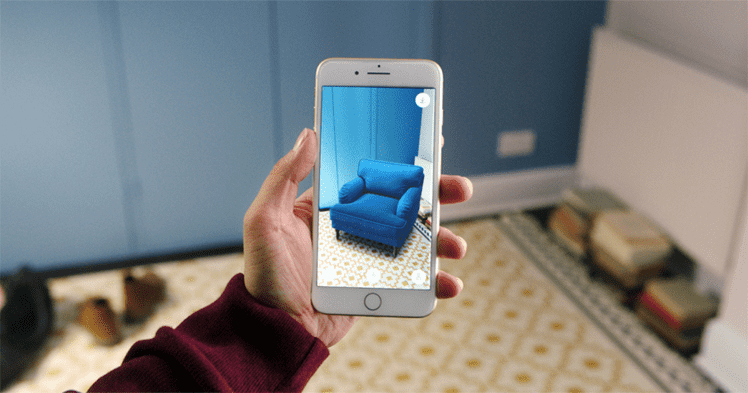 Air without application. Used for occasional promotions. For example - road boards, interactive entertainment. Users get access to 3D objects by reading a QR code. For example, when you point the camera at a poster, the characters from it come to life. Business owners show the product in this way and draw more attention to it by redirecting traffic to the site.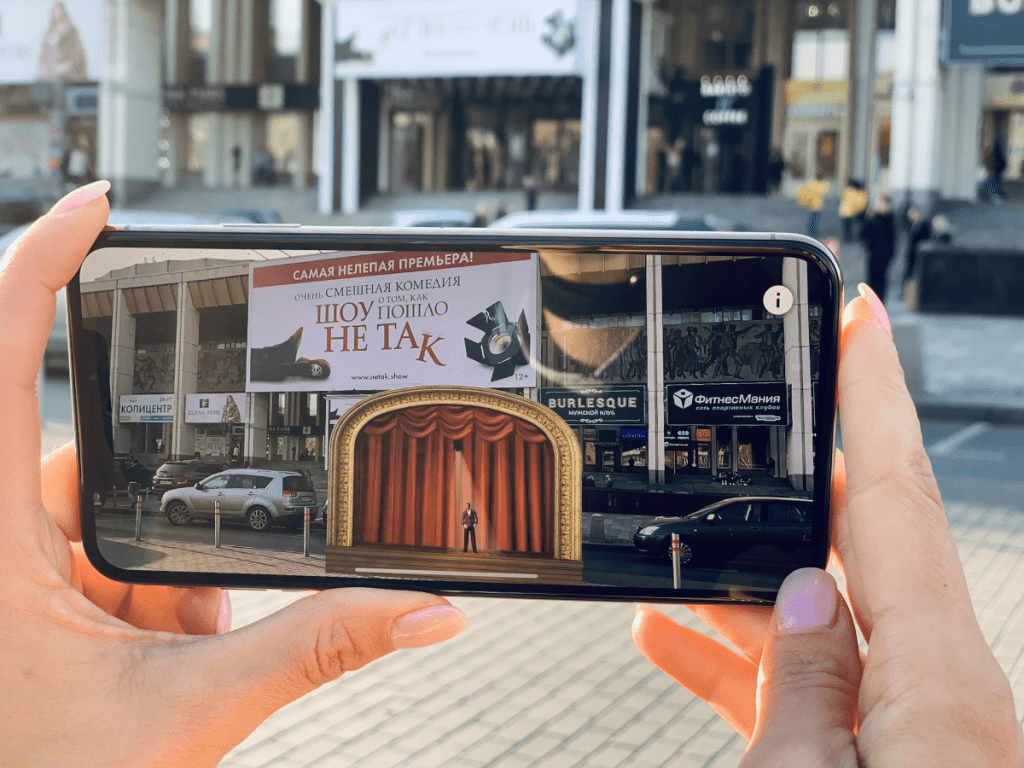 Mixed reality. Objects of the physical and virtual world interact in real time. It is used in medicine (rehabilitation of patients with sensory perception problems), gaming and educational industries.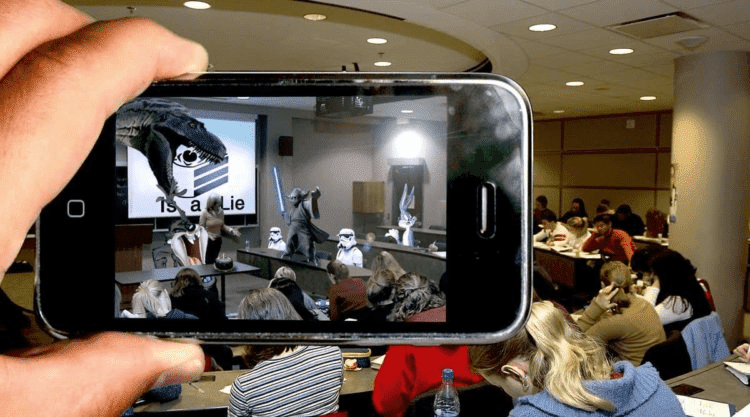 Where are AR Cloud technologies used?
There are more and more fields of application every year. Companies want to stand out from the competition, increase brand awareness and attract additional targeted traffic. These can be:
computer games;
e-commerce;
design;
art;
logistics
Developing an augmented reality mobile application is invaluable for creating a wow effect around a brand or when launching a new product line and service.
Game industry
The first association with technology is, of course, games. They become much more interesting if the characters interact with real objects. The video signal from the camera of the mobile device is processed by the program. After that, the system superimposes additional elements on the image of the surrounding world. The first development of ar games took place in 2004. The creators have released an application for mobile phones Mosquitos. Users searched the premises for mosquitoes and shot them.
Then in 2016 came the buzz around the gadget game Pokemon Go. It was necessary to catch Pokemon in real time. The application was very popular among young people, as it was affordable, free and unusual.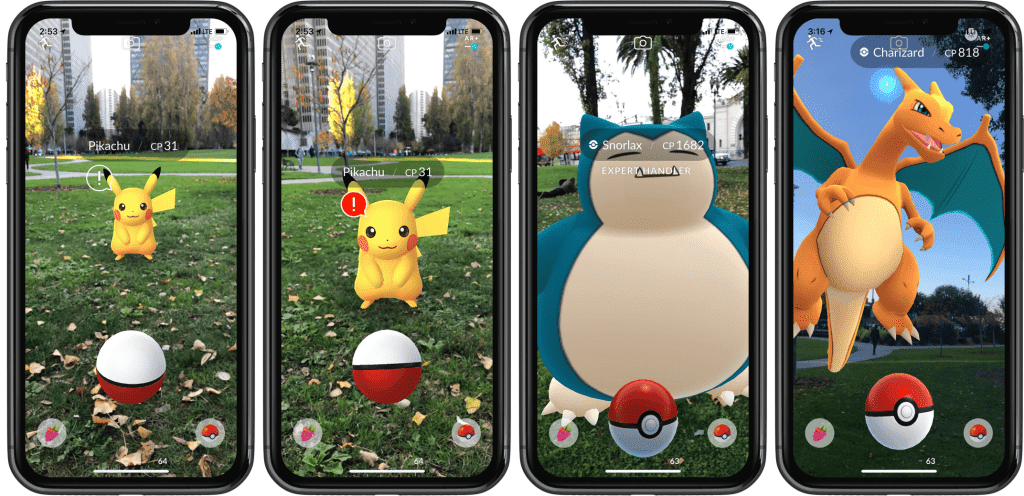 Now the creation of AR in the game-sphere is already a common occurrence. Almost everywhere there are elements of close interaction between the physical and digital world.
Business and retail
Technology is rapidly advancing in commercial industries. This is due to the high competition in the market. Companies need to distinguish a product among thousands of similar ones. For this, promotions are arranged, prizes are drawn, discounts are offered to customers. These tools are not always effective, as they are similar to each other. The consumer may not associate with the brand and will buy the product elsewhere. Augmented reality development solves this problem. The user is involved in the process, thanks to high-quality interactivity and exciting animation. For example, Ikea has created the Ikea App, where you can "try on" interior items in your home. Such a service is especially relevant during a pandemic.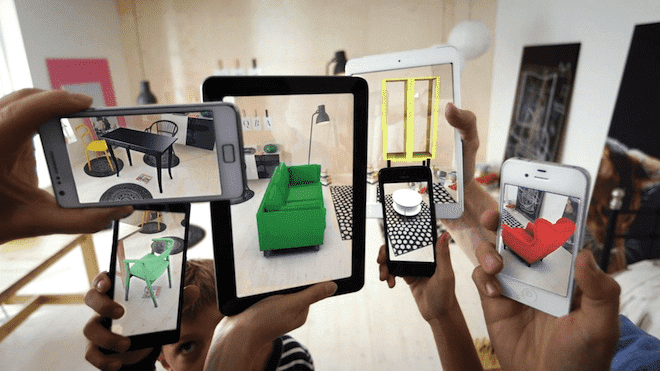 The number of online purchases has increased, but some products are difficult to buy without visual perception. Ar for business helps consumers quickly make a choice and buy a product.
Art and service
In the creative realm, it's a new artistic form of expression. Creativity and vision can be clearly demonstrated. Anyone can interact with art and even become a part of it.
Some museums and exhibition venues use technology to restore lost exhibits, as well as flora and fauna of bygone times. Visitors can plunge into the details of historical events, the stages of the evolution of the planet, as well as the work of representatives of bohemians from different eras. For example, Tate Britain has a separate Virtual Wing. It presents eight paintings that are no longer in the physical state, but which can be seen thanks to the latest developments in the field of ar.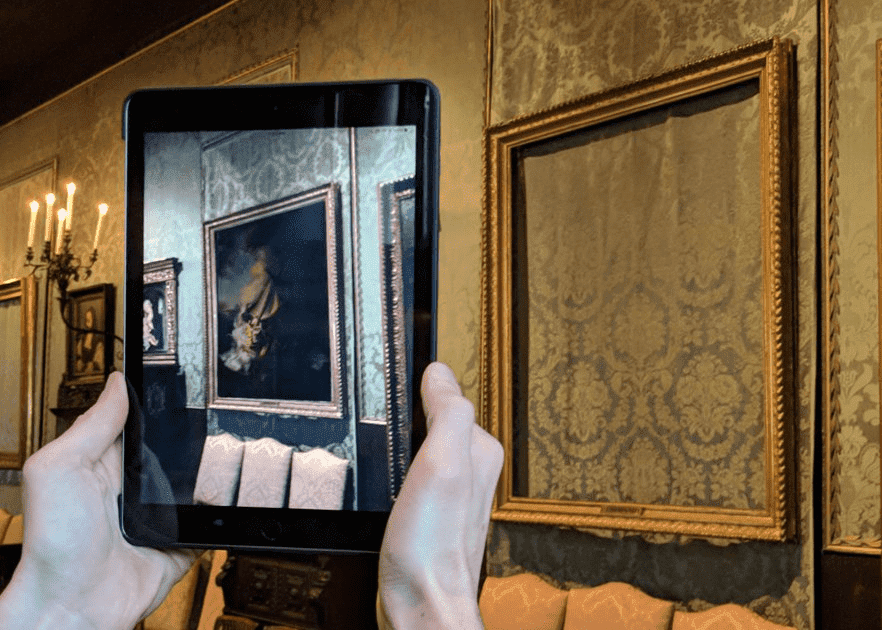 Art is not only exhibitions. The development of augmented reality applications is popular. A striking example is the effects in Snap Chat and Instagram. Users try on various masks and effects.
Logistics centers
The technology is used for sorting, picking and assembling orders. The international transport company Küehne + Nagel International AG created the project "AR-VR Training for Logistics". With its help, warehouse employees will be trained.
AR cloud is also used for:
planning warehouse operations;
improving the efficiency of loading and unloading cargo.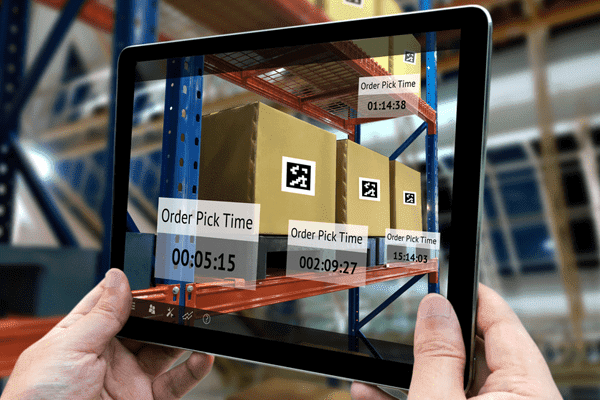 This reduces review and inventory time and helps optimize workflow efficiency.
Cost to create AR
Despite the many and significant benefits, not all companies are looking to bring technology into the business. This is due to the rather high cost. The price of developing AR applications depends on a number of factors:
Type and number of platforms. Web interface, Instagram, Facebook, IOS, Android. Each OS has its own requirements and features: programming languages, design, interface, etc.
Complexity of animations and characters.
Render quality.
Integration with corporate systems.
Availability of terms of reference.
Deadline.
Additional services (technical support, promotion).
Before ordering the creation of an ar-application, a market analysis is carried out and goals are determined. Not all developers make a product quickly, some do not write in any of the programming languages. Before the conclusion of the contract, the project manager will calculate the cost, but it sometimes changes in the process. It depends on the edits and additions that will be made during the work.
Augmented reality technology is firmly entrenched in the modern world. During the pandemic, its popularity has grown rapidly, and now business owners especially need to implement AR. Its successful application in various fields suggests that it will soon become a necessity and any industry will not be able to do without it.