Fiit VR is a relatively young Chinese brand specializing in low-cost virtual reality headsets. The company already has several successful models, such as Fiit VR, Fiit VR 2S, Fiit VR 2N, etc. In our review, we will look at one of the manufacturer's most popular headsets - Fiit VR 6F.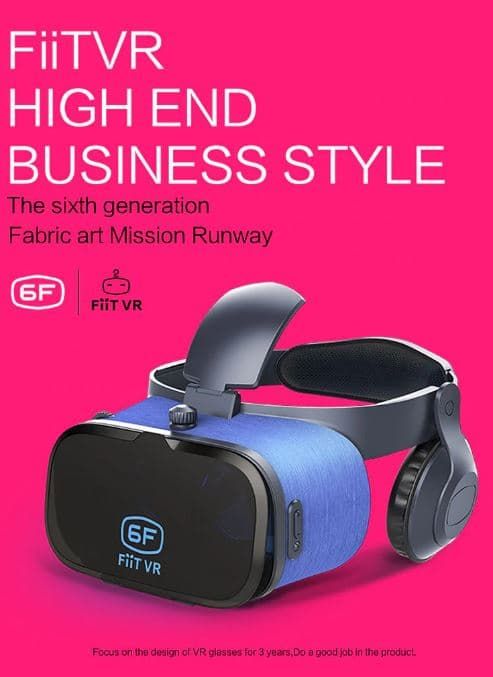 Manufacturer's photo
Fiit VR 6F is specially designed for use with smartphones with display sizes from 4.7" to 6". These goggles feature 42mm professional grade PMMA optical lenses with anti-reflective coating to protect your eyesight. Automatic image adjustment is performed using a QR code. Thanks to the use of high-quality eyepieces, there are no effects of chromatic aberration and double vision, which is often the case with budget headsets.
View Angle
The larger the viewing angle of the headset, the wider the coverage of the picture you see. This means more immersion in virtual reality and increases the effect of presence in the interactive space.
Fiit VR 6F has a 120 degree field of view. Most other Google Cardboard headsets are in the 80 to 96 degree range. Also, the viewing angle depends on the size of the display of the phone used and its resolution. The higher these indicators are, the better.
Weight
With VR headsets, the usual rule of thumb is the lighter the weight, the more comfortable the device. Fiit VR 6F weighs just 348 grams without straps, which is lighter than most closed headsets on the market.
Use with augmented reality
To use augmented reality features, the camera lens on the back of the smartphone must not be blocked by the headset. VR goggle manufacturers do this using removable or translucent outer covers. Fiit VR settled on the latter option.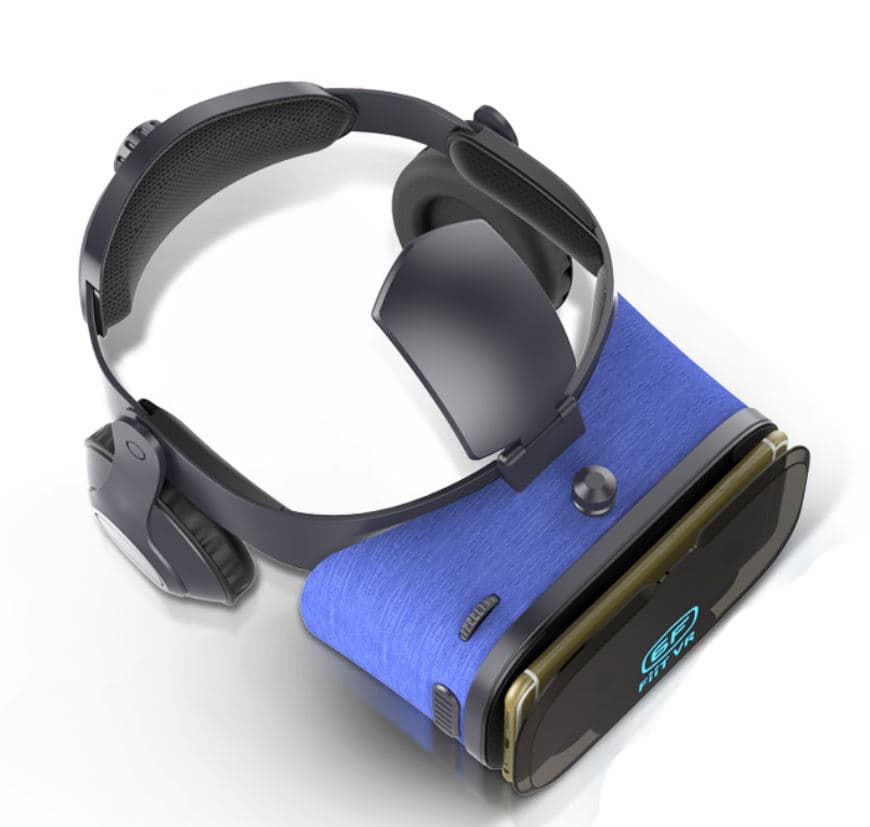 Fiit VR 6F exterior
Ease of use
FiiT VR comes with straps that hold the headset securely in place. In addition, there are openings on the sides for audio cables and other wires to charge your smartphone, as well as to help with air circulation. The headset fits easily over most protective phone cases and is easy to put in and take out.
Specifications
lens: aspherical, high transmittance;
weight: 348 grams;
field of view: 120 degrees, with HD zoom technology;
compatible smartphones: android and ios, with screen resolution full hd(1080) and above;
eyepiece diameter: 42 mm;
headphone jack: 3.5mm;
sound frequency: 20-20000Hz;
packaging: euroblister.
Pros of the device
an inexpensive and practical gadget that makes virtual reality accessible;
Enables you to watch 3D movies and play games in great quality with 120-degree field of view and 42mm pmma lens;
suitable for people who wear glasses;
360-degree immersive panoramic video;
it is possible to adjust the interpupillary distance;
individual lens adjustment available;
Made of durable drop-resistant plastic
Built-in headphones for high-quality stereo sound
thanks to the side holes, you can charge the phone while it is inside or connect third-party headphones;
compatible with all modern Android and IOS smartphones;
works with thousands of Google Cardboard apps.
Output
At its price point, the Fiit VR 6F is the best Google Cardboard headset available on the market. Purchasing it is a great way to check if VR games are what you're passionate about without spending too much money.