Developing RTS (Real Time Strategy) strategies
RTS games are real-time strategy games that can be either single player or multiplayer.
The first real-time strategy games were of an economic nature. You were given a couple of serfs who mined resources, built, crafted, etc. In addition to the economic component, there is also a military one. After all, if there is interaction with other players in the game, then there must be a warring side.
Perhaps, at the beginning of the 2000s, the audience of RTS strategies was small, which is why there was no great financial return and success. Or maybe everyone was just tired of strategies with not very good design and graphics, but after 2005 the developers began to forget about this genre. This does not mean that the RTS genre is unprofitable at the moment. One has only to recall StarCraft 2 from Blizzard Entertainment and its success among all fans of the genre. Blizzard both revived and killed the real-time strategy genre at the same time. How did it happen? StarCraft 2 turned out to be too high-quality strategy for the gaming industry. Small developers simply did not want to deal with this genre because of the high competition. On the other hand, this is good. After all, the most anticipated strategy of 2017 is Warhammer 40,000: Dawn of War III. And if it is the most anticipated, then the developer will get a good profit for a good product. But, for a good profit in case of a successful hit in the top, you have to pay with a bargaining chip in the form of complexity and development time, as well as a huge number of all kinds of tests. You won't be able to release updates every month here, because the concept of 'balance' plays almost the main role in strategies, and you will need to constantly monitor this. In addition to balance, you should also consider a separate AI (artificial intelligence) for your enemies and wards, and the presence of a whole team of experienced developers who will work for the benefit of the game like a Swiss watch.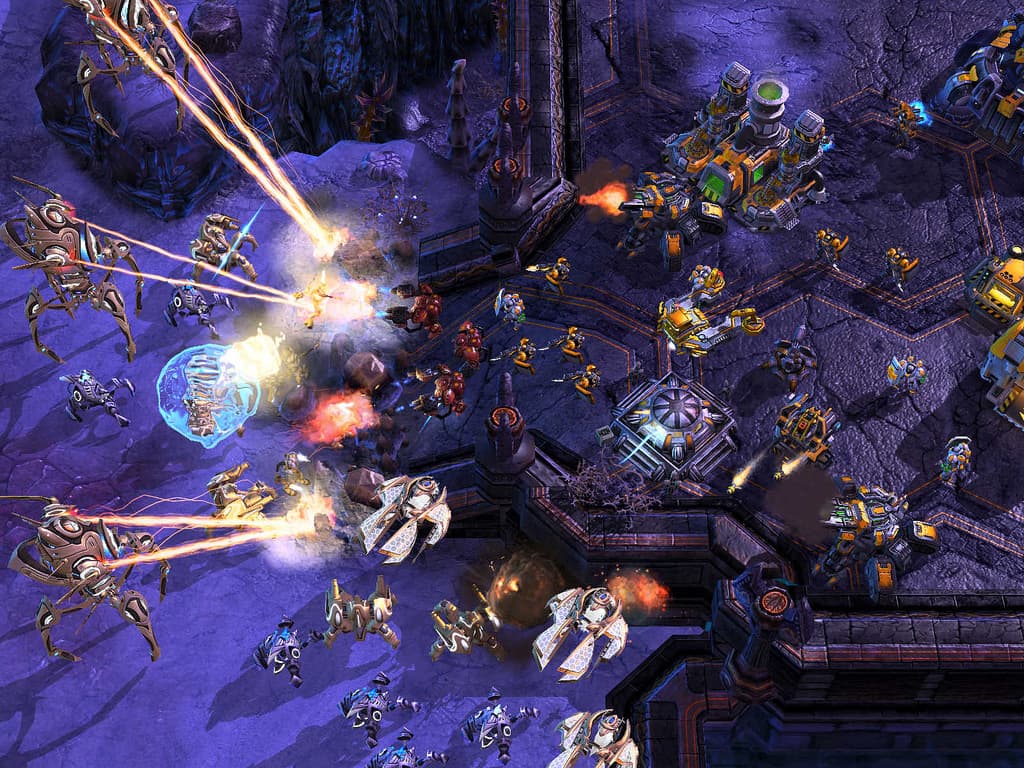 Arcade Development
Arcade games are distinguished from the rest by a simple and understandable interface at a glance. As a rule, in such games there is a top of the best players and a table of records, which is the goal of each player.
Often the main goal in arcade games is to get a large number of achievements and progress points, thereby promoting the player to the top of the leaderboards. Some people play arcade games for the purpose of their monotonous passage, but this is very boring, since the whole gameplay in them is cyclical. How long can you go through a racing arcade, riding the same car on several tracks? But in multiplayer with real opponents, the whole thing becomes much more fun.
If you are a developer and are thinking about what genre to start working in, arcade is the best for you. Simple gameplay, graphics, lack of complex balance in the case of strategies will delight you in development. The only thing that will have to bother with updates is the graphics and the addition of new levels with achievements. After all, the same picture, in addition to repetitive actions, will quickly get tired of the audience.
Arcade games are best made for iOS and Android smartphones, as they are the best way to play games of this genre. That is why it is necessary to take into account the hardware on which you plan to release the game. If it slows down, crashes and does such "hard sex" with the player - you, as a developer, will quickly gain notoriety among gamers on mobile devices.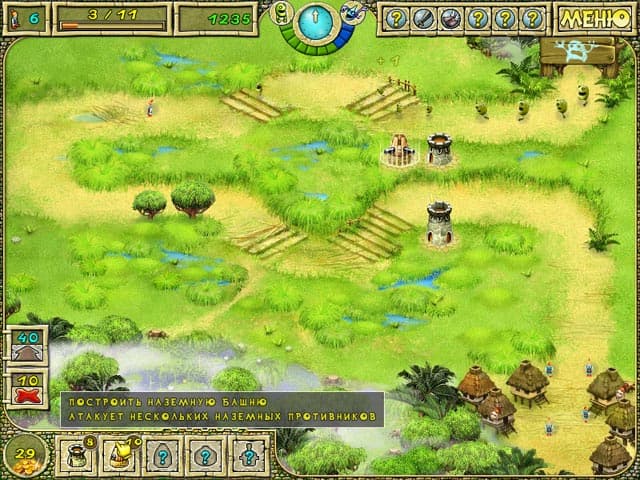 Among the high competition, it will be quite difficult for you to become a leader, and therefore you should not count on mountains of gold from the release of one game. But, if you still manage to do this, you yourself will be drawn into the development of your arcade.
Developing a 3D action
At the moment, the ship of the games market is simply sinking under the load of action games, which are mostly ballast, i.e. clumsy, ugly, with not well-thought-out gameplay and other perversions of developers. And although the action has a huge number of other subgenres: beat'em UP, scroll shooter, survival horror, stealth, slasher, shooter, FPS and TPS (first and third person shooter, respectively), as well as TDS and rail shooter, get into the lead it will be quite difficult. All this because it's time to forget about some genres after celebrating 2017 (beat'em up, scroll shooter, TDS, rail shooter). The best-selling action movies are now from the first and from the third person, which can now be switched with one click on the camera button, as well as stealth and slashers with horror in pursuit. All of these genres are in demand on both PC and mobile platforms. For example, Deus Ex fans can enjoy the gameplay on both PC and mobile devices. For this, the company receives a considerable profit from the audience in the form of profit.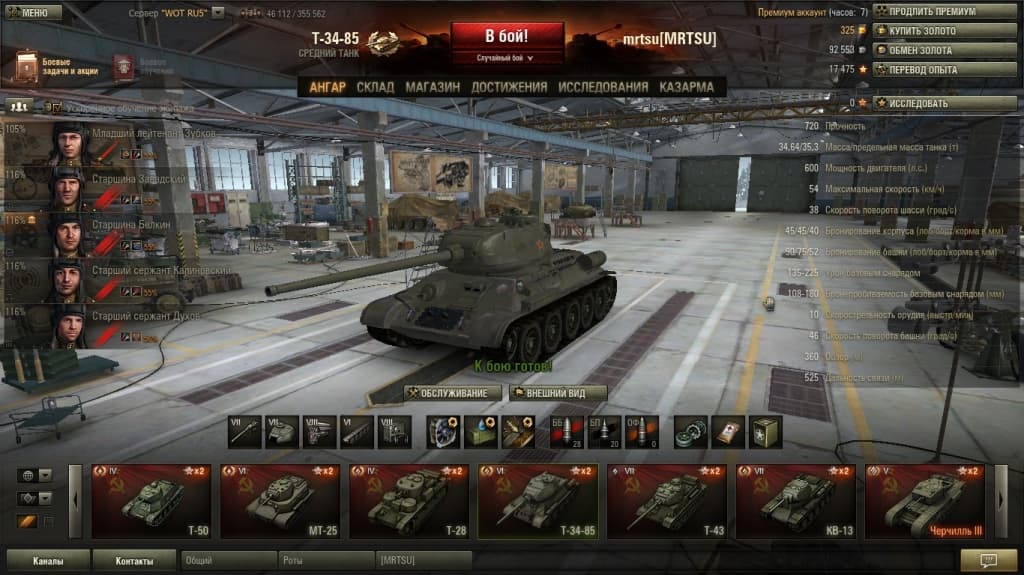 Now it is rather difficult to become a market leader, due to the high competition of strong developers. But, the development of a 3D action itself is not so difficult (like, for example, RTS strategies), because there are a huge number of ready-made assets on the network.
Simulator development
Such a genre as a simulator is in demand among those who do not like fighting games, violence, painstaking study of the game world and a monotonous game to nowhere. The developers went crazy when they released simulators: a goat, a cat, a surgeon, a jock, a bum, and even a god (atheists will appreciate it). It is this, and even greater abundance, that this game genre can boast at the moment. In fact, all such ridicule by developers over the players in the form of the above simulators is not in great demand among their audience.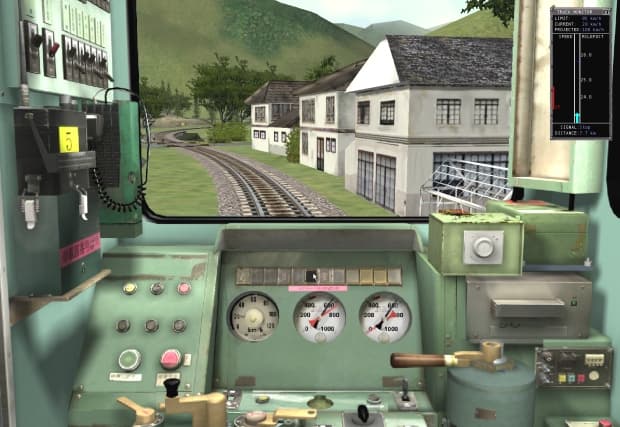 And all because the players want to see a truly worthy simulator, in which it will be interesting to play, and not laugh uncontrollably at how a goat blows up a gas station with its horns.
A well-designed game can bring enough success to its developers. Therefore, when creating an airport or spaceport simulator, it is necessary to take into account all the features of this industry, from the amount of fuel in the tank to the small red lever to the left of the steering wheel.
At the moment, fans of playing something close to reality are focused on Sims 3, SimCity, FIFA and PES.
Developing quests
Game genre, which is based on the solution of certain problems. Finding an object among a pile of rubbish, deciding whether your character will fit left or right, leaving the room or guessing a riddle - all this together or separately combines the quest. The main differences in the development of a text or graphic quest from the "escape the room" and "find the object" subgenres is the need for a scriptwriter in the development team. After all, a text quest is almost the same as an animated book, only with the ability to sometimes make a choice. That is why the script plays a significant role in this genre.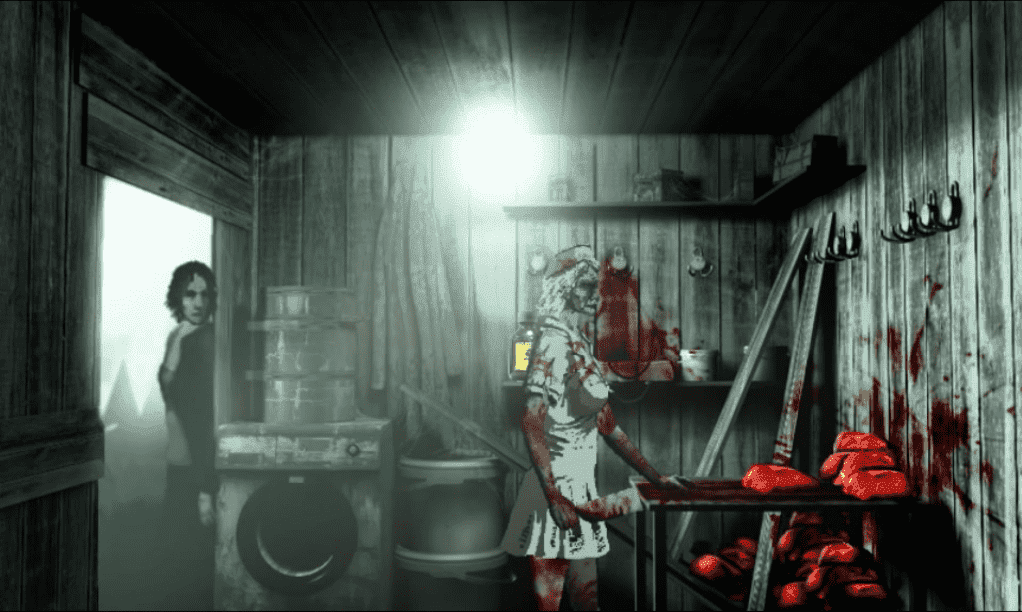 In times of continuous improvement of various technologies, this genre is not in demand. Among the expected games of 2017, you are unlikely to see anything from the quest genre. However, if a developer defies luck and gets into the top, then he can only rejoice. After all, quests do not require significant improvements with their updates. And there is absolutely no competition in this genre. Do you want to verify these words? Launch Machinarium (carefully, a game with soul) and then look at the number of downloads of this game. Such a figure once again proves that with due diligence of the developers, hitting the mark is guaranteed.
RPG (Role-playing game) development
This is exactly the genre that once ousted the RTS (Real Time Strategy) game industry from the market. An RPG assumes a certain number of roles, among which you can choose one and play for it. In addition to roles, there is an even greater choice of weapons, a pumping system, all kinds of superpowers, skins for characters, inventory and characteristics that you can't figure out so easily in one day.
A long and complex development involves difficult calculations with the balance of characters and their capabilities (so that there is no such 'imbo-bender'), as well as thinking through the plot, in which you yourself will get confused more than once. In addition to the plot, you have to get confused in a huge number of the above weapons, skins, inventory and other components of a successful cocktail.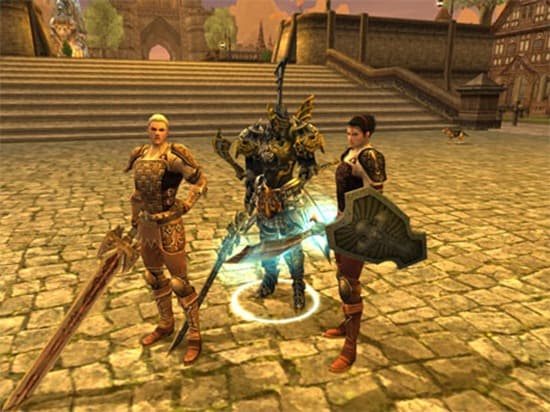 A beginner in this genre clearly has nothing to do. And even if you decide to create an RPG with no experience in game development, think about the fact that soon the audience of your game will require some updates. But if you are already an experienced developer, and your team has an intelligent game designer and screenwriter, then expect a good monetization of your idea.
MMORPG (Massively multiplayer online role-playing game) development
Massively multiplayer online role-playing game - this is exactly what this genre sounds like.
MMORPG is very similar to its father - RPG. In the games of this category, as well as in the RPG, there is a choice of a specific role for which you will play, as well as a variety of inventory, weapons, skins and character levels.
What makes an MMORPG different from a regular RPG? A key feature is the interaction of a large number of real players with each other, which means the presence of powerful servers that need to be monitored. In addition to the interaction of players, MMORPG is famous mainly for the fantasy genre of characters and locations.
Creating massive online RPGs is even more difficult than standard RPGs. What is only the server on which your game will be played. Writing a client, a database, a server, in addition to everything else, and protecting it all from overload and hacks is clearly not an easy task. To do this, your team must have an experienced programmer.
The question of balance in this category is more acute than RTS and RPG combined. With each new update, you should keep in mind all the previous ones, so as not to accidentally release a weapon or a character that will become the very 'imbo nagibator'.
If you think that the problem of balance and the server is within your power, then think about the fact that with each holiday or new season of the year, you will definitely need to add some kind of quests and graphic updates to the game. Well, in the end, MMORPG assumes the presence of its online audience, due to which your game will exist.
But the question of monetization is a little different than in other genres. The thing is that your task is to get as much donation from the players as possible. You will not be able to show ads in the middle of the gameplay. A sharp pause in the game to display a banner or a short video is fraught with depriving you of the audience and more than a dozen bad words in the direction of your loved ones. But, as practice shows, players are willing to pay for quality content. You just have to look at the amount of profits of Gabe Newell, the creator of Dota 2. In the first year of the game's release, he earned over $500 million and continues to earn to this day.
Development of children's games
With the advent of Android and iOS, the games market has been noticeably replenished with applications for children. If it seems to you that there is nothing easier than creating a beautiful clicker with funny sounds and animations, you are deeply mistaken.
Development companies are now inviting children into their studios, where they tell game designers how their game will look best. In one of the companies, a funny incident even happened: the sound of a sad cat, as the voice acting of the moment of loss, amused, rather than upset the children, and they deliberately played to hear the funny voice acting again.
Children's games are difficult to monetize, as parents often block in-game purchases or simply do not link their bank cards to their children's accounts. Ads also bother children, unless they are as attractive as the game they are playing. The only way out is only the option of a paid transition from the beta version to the full one. The main thing here is to please the child, and he will do the rest himself when he begs his parents for a purchase.
At the moment, the App Store even has a special category 'Kids', which contains games for children. Children love variety, and therefore, if your game has an attractive logo and screenshots (children never read descriptions for games), then you can be sure of the success of your product. As statistics show, there are at least 15-17 different games per child, which means that even to the extent of tangible competition, your game will more likely be in demand than remain unknown in its own way.
Development of applications for virtual reality
Not so long ago, virtual reality glasses began to be in demand on the market. If this happened, then people will soon demand content for which they will be ready to pay.
Now there are two modifications of VR glasses - computer (when the glasses are directly connected to a computer and have controllers - the average price is $600-700) and mobile (in which you just need to insert a smartphone and start playing - the average price is $100). The audience for computer modifications is not yet so large because of its high cost, because few people want to pay the amount of a top-end smartphone for game points. While mobile VR glasses are much more in demand.
Virtual reality applications can now be easily counted on the fingers, since they are relatively recent on the market. However, YouTube already has enough videos created for VR.
Since virtual reality is a relatively new technology that is just gaining momentum, there are few developers in this area. When developing VR applications, you should first of all take into account graphics, which include 3D modeling and photogrammetry (building objects as close to real as possible based on their photographs from different angles), as well as audio effects that are as close as possible to real sounds.
To get into the top VR developers and make a good profit at the moment is not a big deal. However, you will need more than one designer on the team to create a really high-quality application.
Development of applications for smartphones based on Android and iOS
The current tablets and top-end smartphones combined with phablets can seriously compete with computers with their 'stuffing' and graphics chip. Now you won't surprise anyone with a phone that scores the same rating in the AnTuTu benchmark as last year's laptop. Also, you will not be surprised by 3GB of RAM and an 8-core processor.
Now the smartphone can adequately compete with the computer.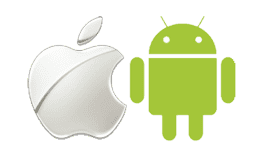 According to statistics, in the period 2012-2017, the number of applications for Android and iOS exceeded one billion. Now on your smartphone you can safely play your favorite MMORPG or a simple arcade game, or just scroll the news feed in some aggregator application, which will be discussed later.
There are no particular difficulties in developing content for smartphones. Moreover, with enough advertising, games for mobile platforms pay off well. But this requires a budget, and advertising your product must be approached very seriously. After all, if you are a new developer and few people know about you, then most likely no one will know about your application without ads. Fortunately, at the moment targeted advertising gives a good result, and the developers do not think about anything other than the budget for it.
PC Development
There isn't a lot of training for this, which is why most PC developers are self-taught. The internet is full of courses, online universities, and other organizations that are willing to teach you how to create PC content. However, a pile of certificates from a bunch of course sites won't guarantee you will become a successful developer. You must clearly understand that a PC game developer knows at least 3-4 languages ​​and can be fluent in them.
Where to start? Learn how to create the most simple games (sandboxes and quests). Slowly but surely move forward in step with learning a new language and a successful career will seem very close to you.
Modern games are sold on the Steam Playground and therefore do not need the same advertising as smartphone apps. However, the development speed of PC games is much slower than that of Android and iOS apps.
Developing an aggregator
Aggregator sites and applications are services that combine certain information from various sources. For example, an application for comparing the cost of air tickets or hotel rooms, or an application for viewing news from various sources.
In general, aggregator applications for mobile platforms are in demand. Order cheap food, taxis, flights, or browse news from the NY Times and the Independent in one application. Most of all, it is aggregators that are in demand, with the help of which you can order or book something. You don't even know what to come up with for the aggregator market. After all, all kinds of Delivery Club, Metacritic, HotelScan and other embodiments of creative ideas simply take the entire audience.
When developing such applications, you need to take into account that you will need advertising, otherwise no one will know about your product. At the moment, due to the huge abundance of such content, it will be difficult for you to beat your application into the top downloads. But, if you become a pioneer in one of the areas and do not stint on advertising, then the profit will not be long in coming.
Developing a game based on the book
If you are so inspired by reading your favorite book that you even decide to create a game based on it, be careful. All names, location names and original items are protected by copyright. The series of games "The Witcher" (The Witcher) are original in their genre. This is what the audience of the book really appreciated, and not only. In addition to preserving the approximate storyline, the developers have added beautiful graphics and enjoyable gameplay that both experienced gamers and ordinary readers of Andrzej Sapkowski's book have fallen in love with.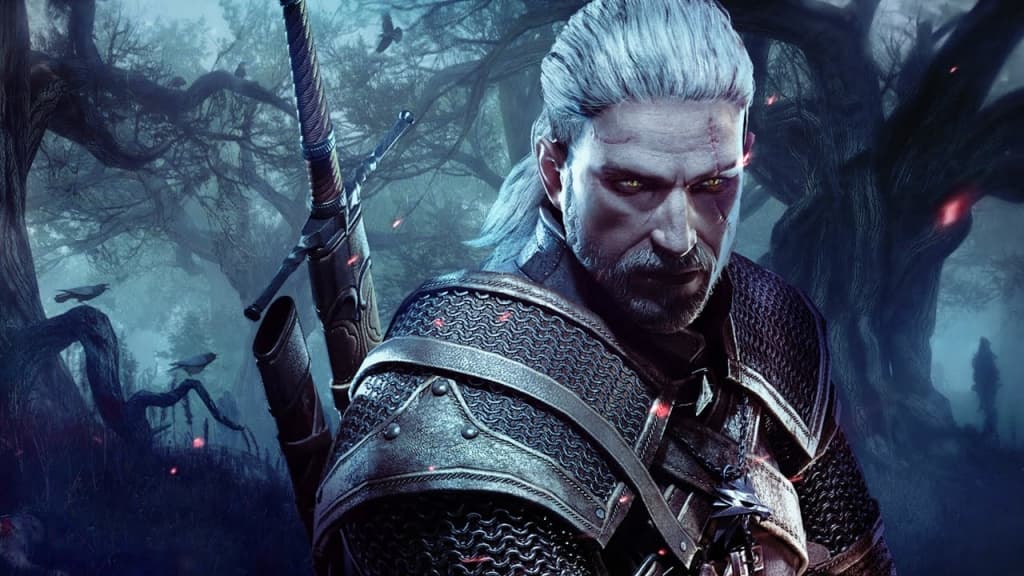 When developing such content, you should still remember that such games are not very successful, and often do not have a very wide audience. But, if you create a work of art of the gaming industry, your canvas will be appreciated by both fans of the genre and avid gamers.
Game cloning
Once you heard 'game cloning is a recipe for success', you must have wondered why you shouldn't do it. Not worth it, trust me. Or rather, if you have absolutely nothing to spend time on.
Imagine a picture, there are two top-end smartphones from some apple company. One is original and the other is made in China. Which smartphone will 100% of people prefer? Correctly. Nobody needs a Chinese clone. Although the apple on the back cover is bitten on both smartphones, a cardinal difference is felt in the first minutes of use.
So it is with games. The audience of a particular game has an ideal that they play for dozens of hours. If players instead try something similar to the ideal, they will start comparing the two games. As a rule, players will like the original apple more than the Chinese one. However, if you manage to clone the game discreetly or as original as possible for the audience, then at the expense of an already hyped brand, you can achieve significant success. But, as statistics show, there are few such cases - out of 25 clones for one original game, only 2 clones are in demand, which receive a maximum of 8% of the original audience.
Developing a continuation of an old game
Recall the summer of 2016 and the release of Pokemon Go from Nintendo. One million downloads in the first three days of release and a global epidemic with Pokémon fans. Even through federal channels, the success of Nintendo was mentioned more than once. Also, this summer, a programmer from the states created the first lvl of the legendary Super Mario Bros. for VR glasses and passed it in one of the parks in New York.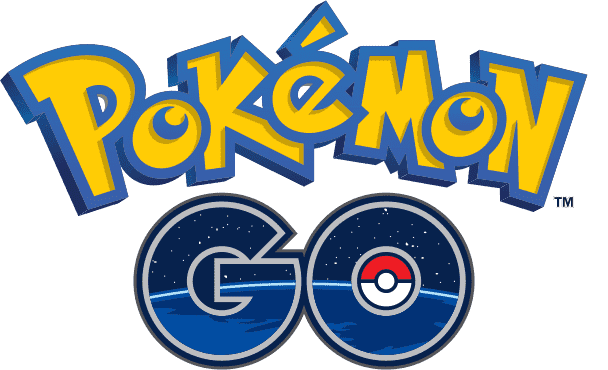 The popularity of older games is increasing among gamers who are fed up with the typical strategy games with a fantasy design. However, few people undertake the development of sequels, due to problems with future registration of the game and copyright. However, at the moment, this is one of the fastest ways to earn success. And once again, Nintendo can serve as proof of this.
Famous developers who have achieved success
Minecraft developer Markus Persson makes up to 300 million in annual profits. I thought for a long time where to invest this amount. As a result, he got a powerful computer and now flies to different parties on his own plane.
Davey Wreden, the creator of The Stanley Parable, was able to spend part of the $6.3 million profit just on a ping-pong table.
Jontan Blow is the creator of the arcade platform game Braid. Earned $ 4 million by investing $ 200 thousand. Jonathan spent the profit from the game on a Tesla Roadster car, about $ 150 thousand. And he invested the rest of the money in the development of the new game The Witness, which later replenished his pockets with another $ 5 million income in the first week of release.
Nikita Kulaga and Svyatoslav Cherkasov, developers of Punch Club from Lazy Bear Games, which brought them $1 million in a week, are surprised at their success and do not spend the profit.