Huawei VR Glass is a virtual reality headset available for purchase from the end of 2019. Huawei's VR glasses are the first product from a Chinese manufacturer that can work with both a smartphone and a PC. With a standalone fast LCD lens and high screen resolution, Huawei VR will let consumers interact more freely and smoothly in VR games. Thanks to the use of the reverse positioning method, the accuracy of spatial movement reaches the millimeter level. The company says the device will have access to thousands of hours of VR video from the content they make available. Added to this are three branded VR live streaming venues and over 100 games.
Design
The first thing that sets the headset apart from the competition is its stylish design, which looks more like goggles from cyberpunk culture than virtual reality goggles. It's exactly like in the photo: very cool, like a pair of oversized sunglasses. The ergonomics of the headset is also on top, it is easy and comfortable to wear, especially since it weighs about 170 grams.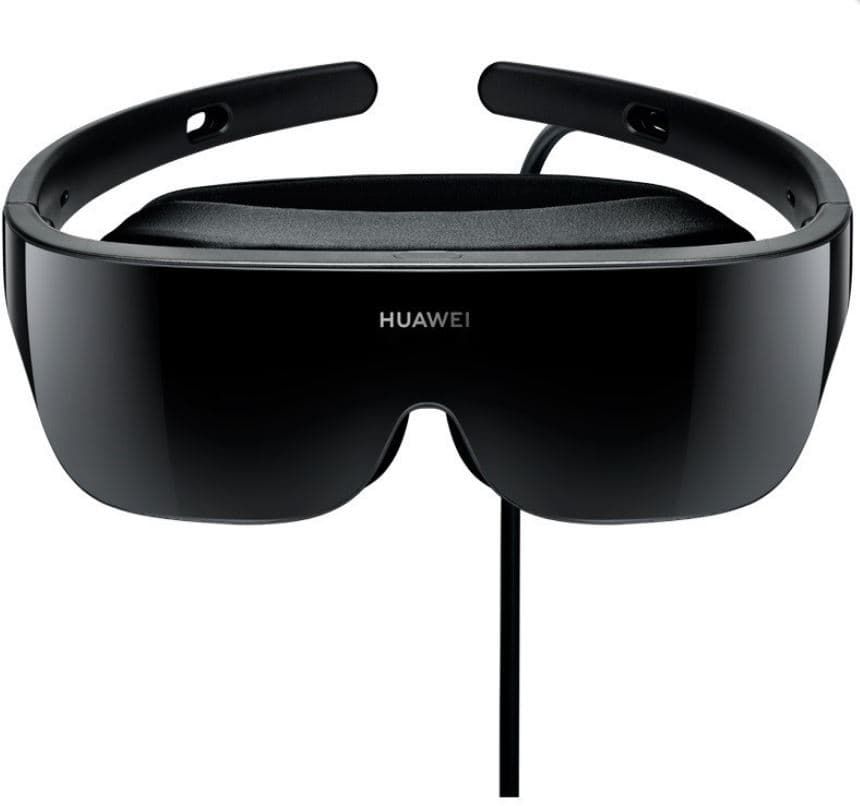 Huawei vr glass design
Optics
Huawei vr glass received a resolution of 1600x1600 per eye and 1058 pixels per inch. The resolution of 3200×1600 is more than all the main competitors.
Such a pixel density is only possible due to the limited viewing angle of the device, and this is an inevitable price for a compact form factor.
A big plus of this headset is the ability to adjust the lenses to suit the characteristics of the eyes. That is, by rotating the ring around the lenses, you can adjust their optical properties so that they correct visual impairment. This allows people with astigmatism and myopia not to wear glasses when using the headset. To do this, it is enough to complete the setting once, the device will remember it.
Audio
The headset has built-in sound through the speakers located in the temples. They provide high-quality stereo sound, at the level of devices in this class. Huawei glasses also have a 3.5mm jack for external headphones.
Output
Huawei VR glasses are a very high-tech virtual reality headset with a stunning design. The diopter adjustment is fantastic for spectacle wearers. The 3-D picture is bright and clear in both games and movies. The only problem is the complete lack of positional tracking, but for watching videos and simple games it is not necessary.