The View-Master headset is a collaboration between Mattel and Google, whose virtual reality Cardboard app has allowed cheap accessories to turn any Android and IOS phone into a mini VR station.
The design of the 3-D glasses is quite stylish: they look like both an old-school View-Master and an advanced Oculus Rift. The case is made of white and red plastic. The internal space of the device accommodates most modern smartphones. The capacitive touch side lever is used to "click" scenes in virtual environments, similar to the side switch on a Google Cardboard headset.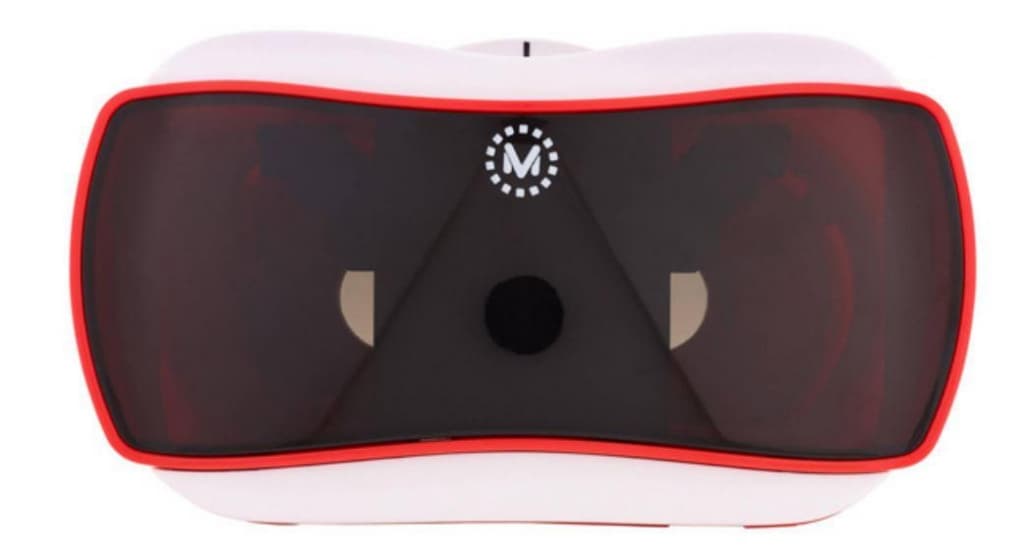 Headset appearance
Because the View Master VR glasses are for children, Mattel has ensured that the technology has already been ophthalmologically tested and is safe for children ages 7 and up. In this regard, it becomes clear that there are no fixing straps on the headset; when using it, you need to keep it in front of your eyes like binoculars. As the company explains, this was done on purpose to prevent motion sickness and limit the duration of sessions.
The View-Master headset is optimized for Google and Android, but works on almost all platforms, including iOS. The only condition is that the phone used must have a built-in gyroscope.
Mattel plans to use View-Master not only for virtual reality, but also for augmented reality. This type of technology has been around for years in many apps and on some of the children's toys such as the Nintendo 3DS (with its AR cards) and PlayStation Vita, and has now made its way to VR headsets.
By default, View-Master comes with one set of demo content, consisting of three sections: space, travel and wildlife. Physically, the set looks like small paper discs, but they work like augmented reality markers.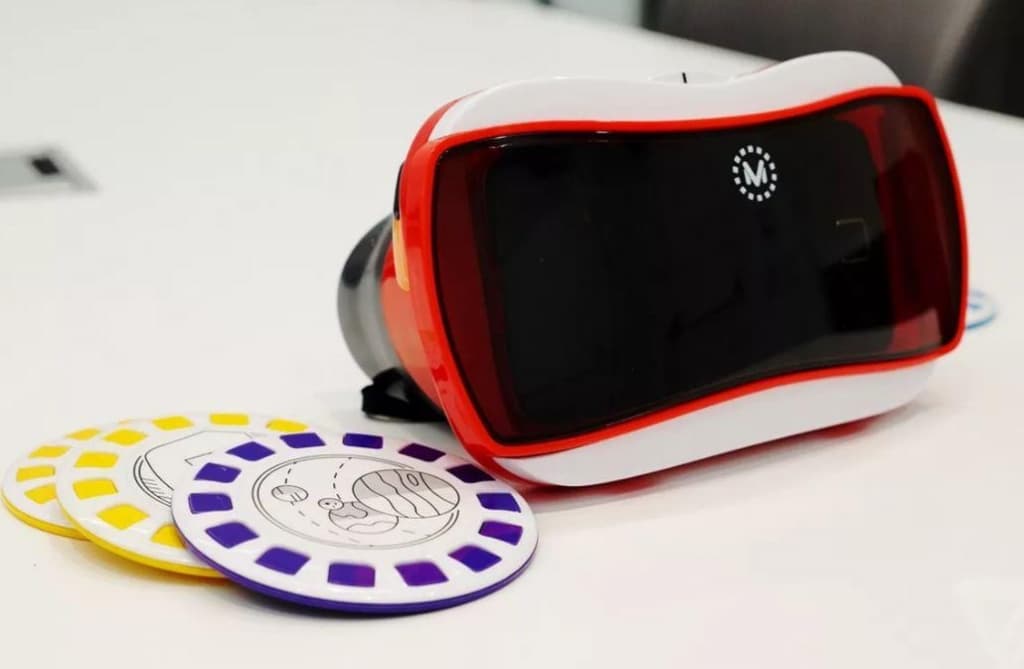 Additional Content Pack
Product Features
durability - made of strong, impact-resistant plastic;
Interactive educational content - in addition to entertainment functions, applications contain a lot of useful information;
works with many smartphones - vr view-master is compatible with most smartphones from 5 to 6 inches;
A short introduction to augmented reality - ideal for those who have no experience with 3D headsets;
Built-in audio - 2 small speakers placed at the bottom of the product;
secure phone attachment - the latch ensures that the phone inserted into the headset does not accidentally slip out of it;
manual focus - allows you to get the sharpest image.
Conclusion
It's a relatively cheap, fun way to introduce kids to virtual reality and make learning about world attractions, wildlife and space more fun and interactive. In addition, compatibility with Google Cardboard applications extends the capabilities of the headset.