Welcome to the Crocoapps website. Today we will talk about the oculus virtual reality helmet, its structure and models, advantages and disadvantages in comparison with other vr helmets.
Introduction
Oculus Rift is a vr helmet that allows its owner to fully immerse himself in the world of virtual reality. According to the developers themselves, these vr glasses have the widest field of view than earlier products.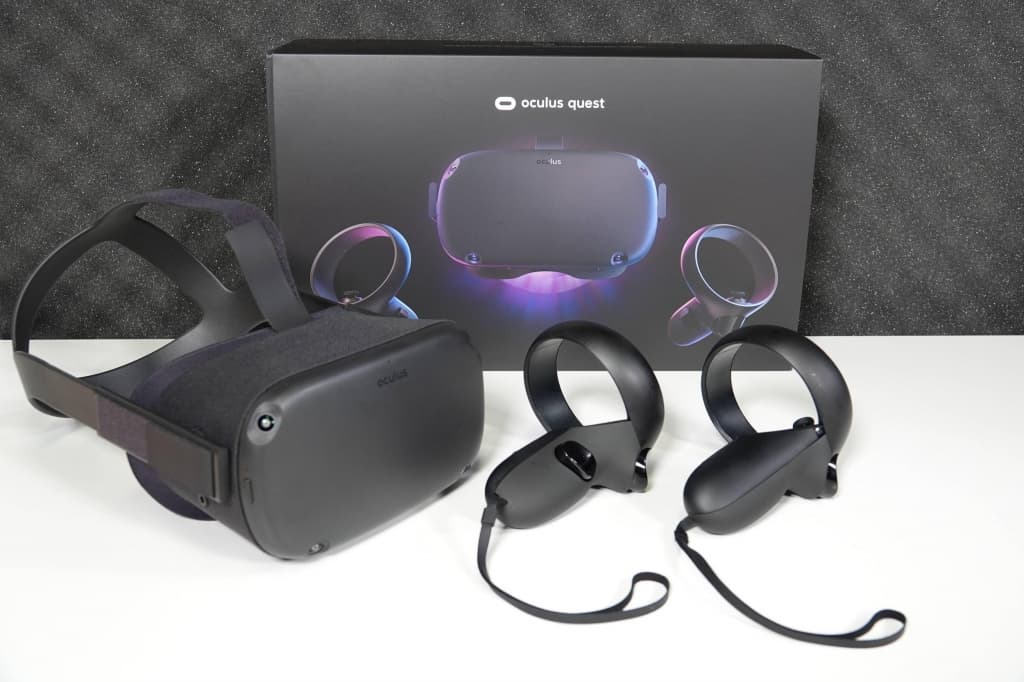 Oculus VR is one of the first companies in this market. The first prototypes of oculus vr helmets appeared on the sales market back in 2012. And finally, the products began to be released on the market in 2016, and since then it has been one of the most reliable companies in the production of virtual reality technologies.
Oculus Rift vr benefits
Excellent image quality
Oculus Rift VR helmets allow the player to fully immerse themselves in virtual reality, and all this thanks to the excellent image quality.. The immersive effect will make the virtual reality truly realistic.
High quality surround sound
Built-in speakers deliver high-quality volume to the sound, and greatly enhance the immersion in virtual reality.
Convenient controls
Oculus Touch manipulators have been specially invented for oculus vr headsets, which are convenient for use in virtual reality. Special sensors track any movement of the player, and thanks to their design they are very comfortable to hold.
Variety and accessibility
Oculus Rift products are one of the readily available options in the virtual reality market. And the variety of devices available ensures that anyone can find a device to their liking.
Track user movement
The Oculus Insight system tracks the user's every movement with superior accuracy, turning any place into a gaming space. Move as your heart tells you!
Cons of vr Oculus Rift
Using the oculus vr glasses may cause motion sickness, blurry vision, or nausea. In particular, these ailments are strongly expressed during the first use of the helmet. The creators claim that this problem is reduced in the latest products. Also, the disadvantages are the loss of time, the negative impact on human health and the need for additional equipment. When using oculus rift vr glasses, be careful and watch your health.
Oculus Rift models and their features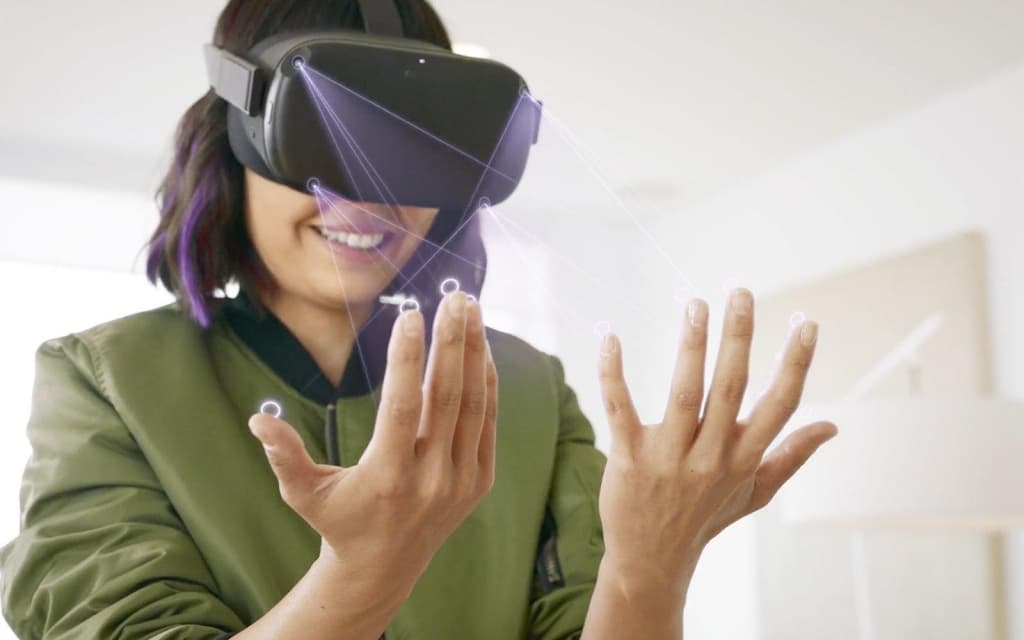 Oculus Rift S
This model of oculus virtual reality glasses is designed to work with a computer. This is one of the most advanced and exciting models of oculus vr helmets. Owners of this model get access to vr content on Steam and to the store with games from oculus.
Oculus Go
This model of the oculus rift virtual reality helmet is designed for standalone use. Oculus Go virtual reality glasses do not need a computer, because this model is equipped with a personal processor. With it, the owners of this model can watch movies in virtual reality and play games from the company store - oculus virtual reality.
Oculus Quest
The oculus Quest VR helmet is the most successful combination of Go and Rift models of virtual reality glasses. From the oculus Go glasses model, he inherited the fact that he does not require a connection to a computer. And from the oculus Rift S, he took a difficult tracking camera system and a couple of handy controllers. This is one of the best oculus vr models.
Possible problems and bugs
Many people try to solve problems on their own when they have any problems. In the case of oculus rift glasses, we advise you to contact the special service of oculus. For most problems, there are solutions already prepared by the administrator. And if you don't find the answer to your question there, we advise you to contact oculus support.
Why you shouldn't solve the problem yourself
In order to solve the problem that has arisen, considerable knowledge of computers will be required.
This way, it's easy to break or damage something, or even make it worse.
You may void the warranty for this device.
Interface and its functionality
The interfaces of many VR services and stores are quite simple. In some ways, they are even similar to mobile application interfaces, because simplicity and content play a predominant role in them.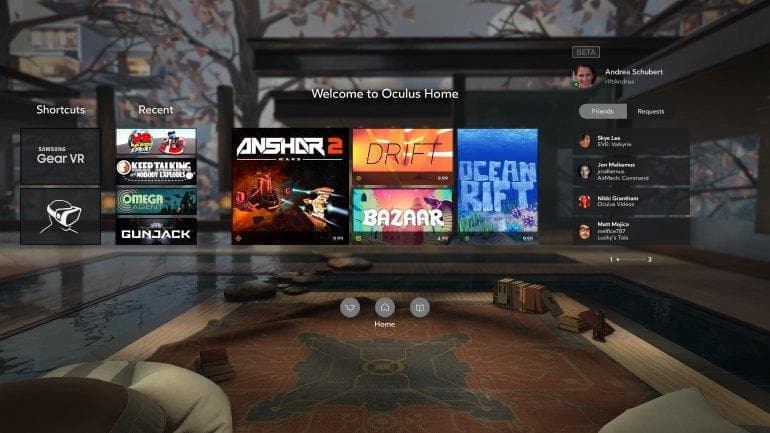 No one will have problems using oculus rift virtual reality glasses, even those people who are poorly versed in computers, at least in terms of using a helmet and interface. Indeed, after a small demonstration of the capabilities of oculus vr glasses, it immediately becomes clear how it works and what can be done in vr applications.
Availability and price
The cost of oculus rift virtual reality glasses is one of the main advantages of oculus compared to competitors. Oculus helmets start at $300 and come with 2 controllers and 2 sensors. Against the background of other vr companies, where a complete set with sensors and controllers can cost $1000-1500. From this we can conclude that the choice of virtual reality glasses oculus rift is the most profitable than other options.
Conclusion
So, what can we say about oculus glasses?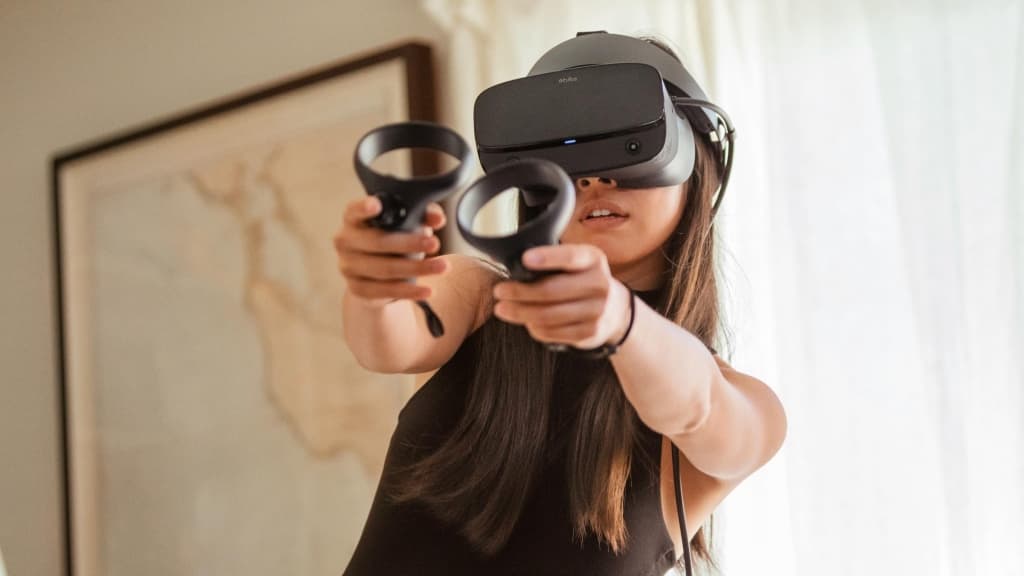 With the purchase of this device, the user will be able to fully immerse himself in the world of virtual reality. Oculus Rift products are some of the best in the industry, so they deliver great performance.