In the Internet space, there are many sites of various kinds.
There are sites that are popular and are in the top positions of search results, and there are those that constantly lose their traffic and that users are reluctant to go to.
In order for the site to be popular and interesting for the user, and search engines put it in the TOP, it is necessary to make it a seller. To do this, you need to use special tools and constantly work to improve the resource. It is also important to follow the latest updates of search engines (for example, the emergence of new algorithms), analyze competitors and keep abreast of the latest sales trends.
In the article, we will find out what a selling site is, consider the main examples and find out how to increase its rating.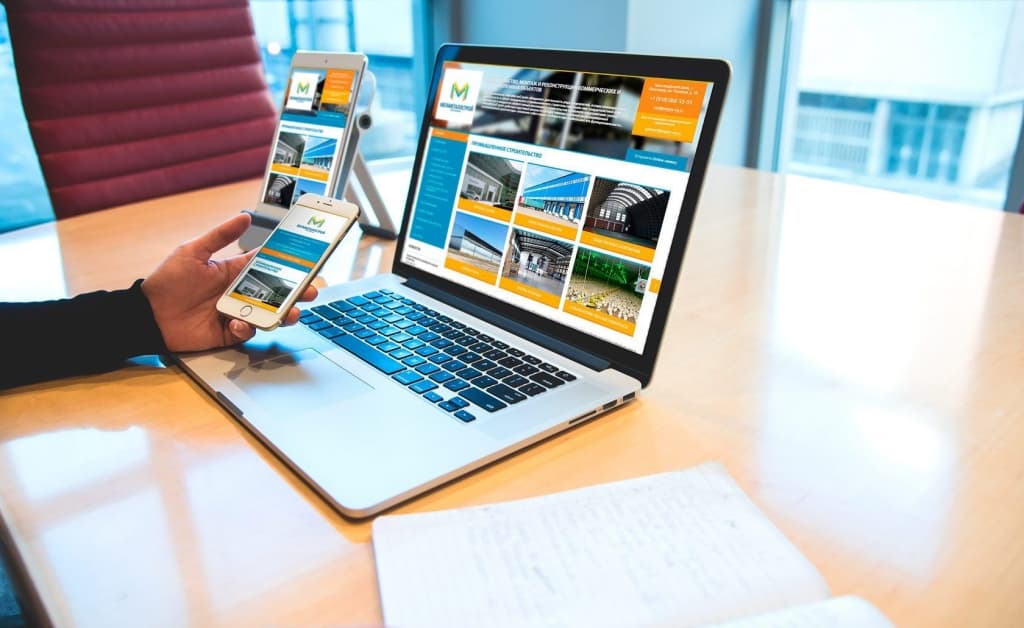 What is a selling site?
A selling site is an Internet resource that motivates users to perform a targeted action (purchase of goods or services, subscription).
The more competently such a site is designed, the more benefits it brings to its owner.
A selling website is an integral part of any modern business. It helps to increase loyalty and trust in the company. Visitors come to the site more often and stay there, therefore, the conversion increases, and the company receives additional profit.
Characteristics of the selling site:
simple interface - any user can quickly navigate and find everything they need;
Attractive design - should attract the user's attention and inspire confidence. The site should be designed in accordance with the theme of the trade / information offer, for example, a site for decorating holidays should not be made in strict colors, and a site for funeral services should not be full of bright colors;
the ability to perform any action in a couple of clicks. For example, the "buy in one click" button, simple and intuitive navigation;
fast loading pages;
the presence of a USP (Unique Selling Proposition). For example, when buying a coffee machine - capsules as a gift;
filling with high-quality content (selling texts, informative photos and videos, reviews, reviews);
the presence of a semantic core. The site contains articles with a set of keywords by which customers find it in the search engine;
a well-thought-out site structure based on semantics and competitor analysis.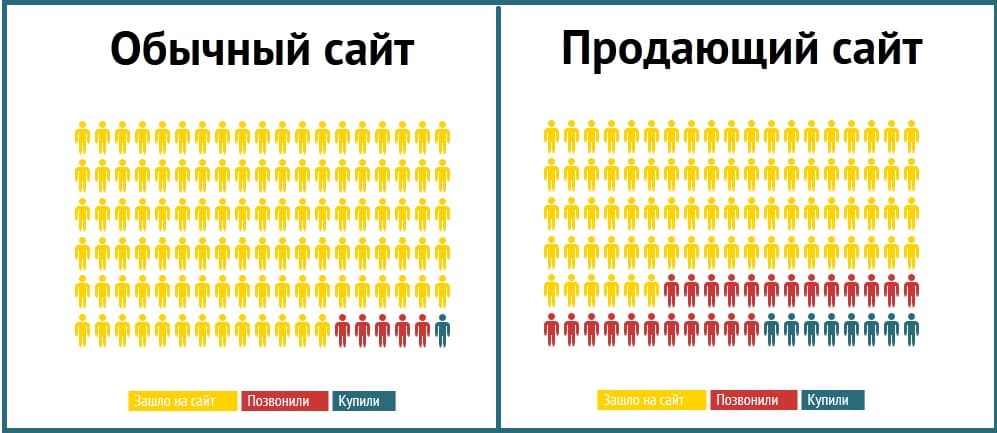 Examples of selling websites
The selling site has different formats.
The sales model is selected depending on the type of product or service in order to ensure the highest conversion.
Offline sites
Pages that are located on their own domain name (most often one-page sites).
Microsites (Landings)
They are located separately from the main site (most often on subdomains), but are part of it. Used by major brands to introduce new products.
Sales pages
They are part of the site, but are designed more brightly and presentably in accordance with marketing requirements.
There are several types of selling sites, which we will talk about in more detail.
Promo site
A business card site is a small site, one-page or consisting of several pages, containing basic information about an organization/individual/company. The main purpose of such a site is to introduce potential customers to a company or product.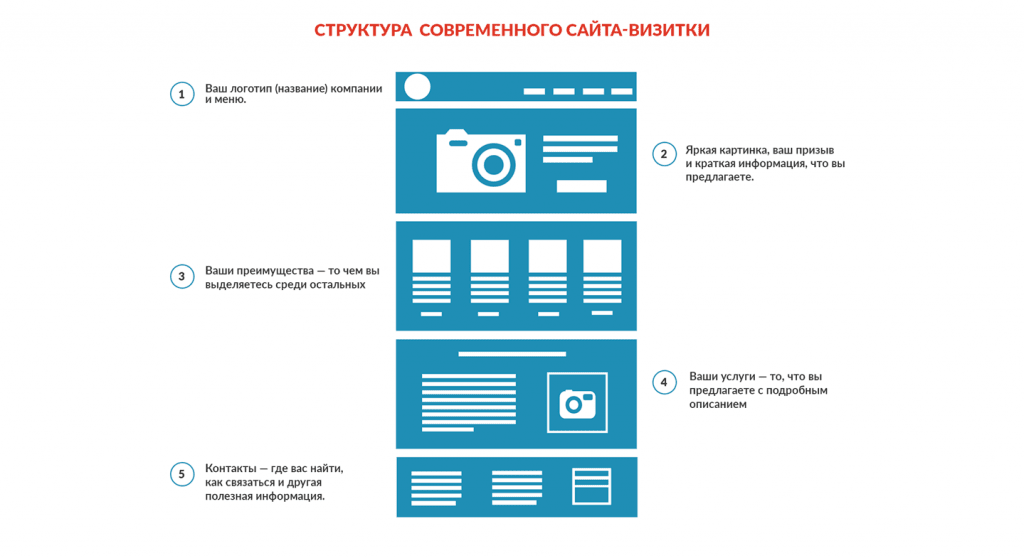 Promo site structure:
basic information about the organization (type of service, form of organization, etc.);
listing the services or goods provided;
buyer information: price lists, order sheets, photos or portfolios;
contact details: address, phone, e-mail, full name of responsible persons. If possible, provide more detailed information about the organization. For example, the history of creation and development, the mission and goals of the company, a story about the company's employees. This helps to increase customer trust and loyalty;
other sections that depend on the type of activity of the company and its specifics.
Landing Page
A one-page site for generating applications and attracting traffic. Most often, a landing page describes a product or service and prepares potential customers to purchase. The main offer (offer) is always located on the main screen.

The site consists of the following blocks:
description of goods/services;
USP (Unique Selling Proposition);
selling text about the company or owner (for example, if this is a course from an expert);
customer reviews;
prices - it's best to make promotions and special offers to create a buzz from the purchase;
diplomas, certificates, licenses.
When creating such pages, it is important to strike a balance between advertising the service and benefiting the client. If the USP and advertising on such a site are too aggressive and assertive, this may scare the visitor away.
Promo site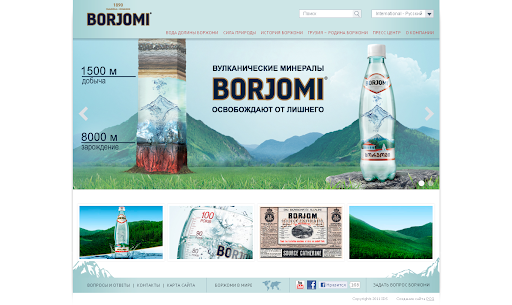 Created specifically for the promotion of a product or a future event.
The main goal is to introduce the product and attract as many customers as possible. When creating a promo site, special attention is paid to the visual component. Must be present:
quality photos;
animation;
stylish and attractive design.
You can also place a countdown timer to increase the desire of customers to use the service, buy a product or come to an event.
Online store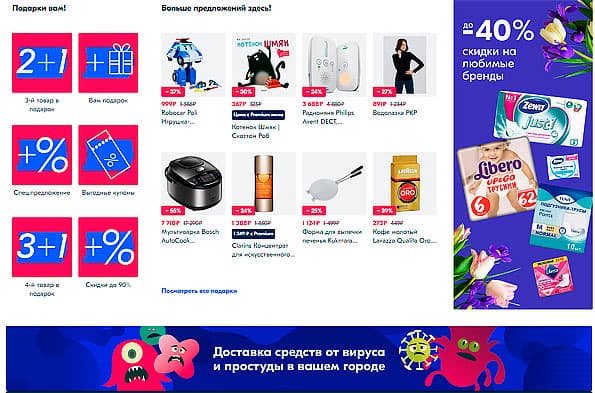 Consists of catalogs with products that can be purchased and added to the shopping cart. For greater efficiency, a personal account is being created for users, where they can check and track their orders.
Internet showcase
Catalog with cards of goods or services. Consists of:
photos;
characteristics;
descriptions;
application forms.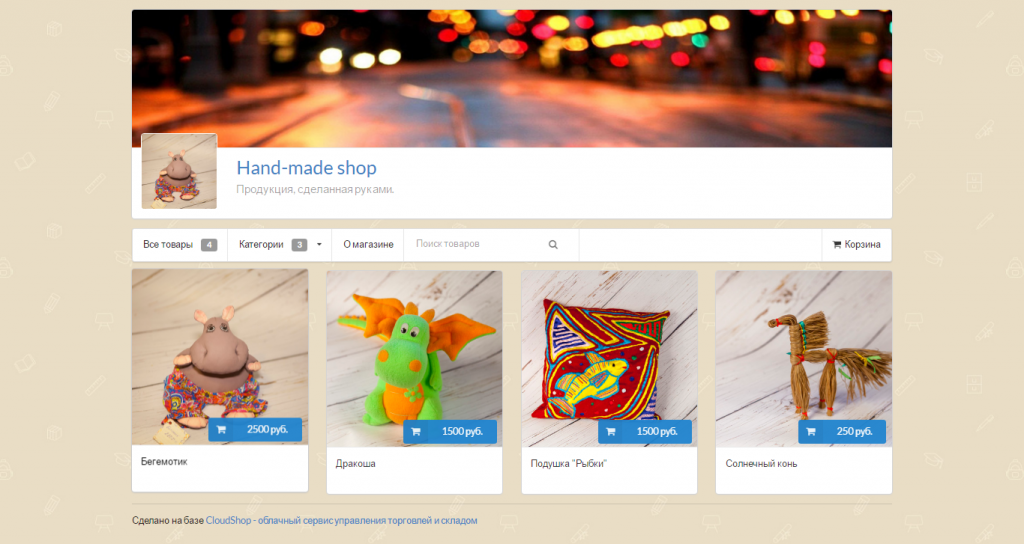 Unlike an online store, it is intended only for viewing and selecting goods.
Main page
You can use the main page as a selling page of the site, placing all the necessary information on it. The main advantage of this solution is the low price, since it is not necessary to spend additional resources to create a website. However, a significant drawback is the presence of distracting elements (site navigation, etc.).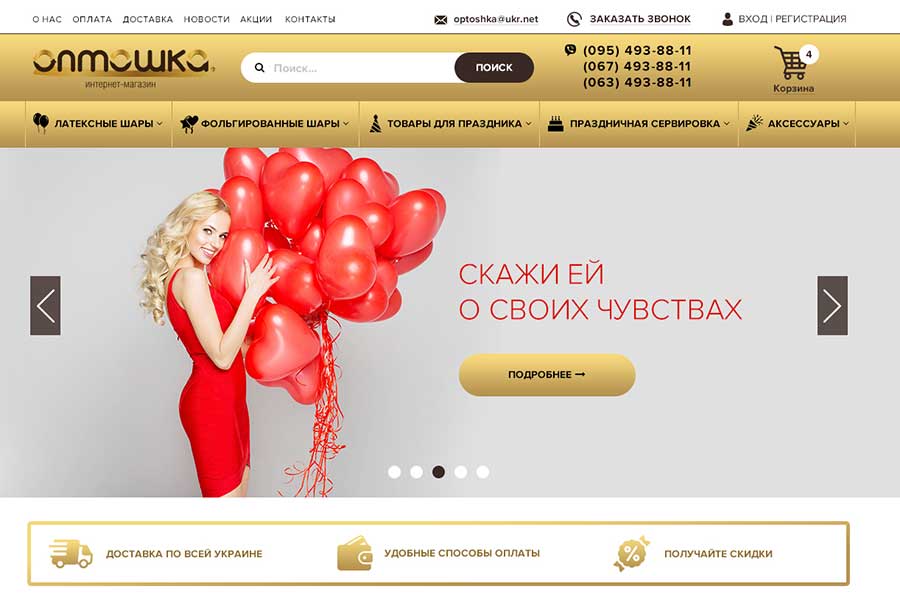 Lead page
Contains a feedback form for the visitor to leave a request. The purpose of the page is to get a "warm base" of customers who can later be attracted to purchases.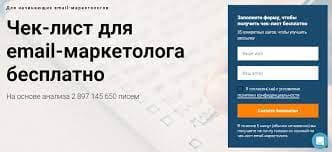 Viral page
This is for entertainment purposes only. The call to purchase is carried out through hidden advertising.

How to create a selling site?
In order for potential customers to want to stay on the site, you need to carry out a number of activities.
Conducting analysis and developing a strategy.
This is necessary in order to reduce risks and fill the site with quality content.
The analysis considers:
Gender, age, interests, location. This is necessary in order to understand who will buy the product or service.
It turns out what exactly customers need, their needs. This will help to create a competent offer. For example: there is no time for cleaning, but you want to keep the apartment clean.
For example, when buying a robot vacuum cleaner, they expect to spend less time cleaning.
strengths of the company and difference from competitors, that is, what makes the company the best in the market;
Analysis of TOP-10 competitors.
Packaging.
The design and semantic content of the site should be of high quality and visually pleasing.
Includes:
The site should have a clearly defined and understandable structure.
Each section should inspire consumer confidence. For example, in the block about product information, you can add customer reviews.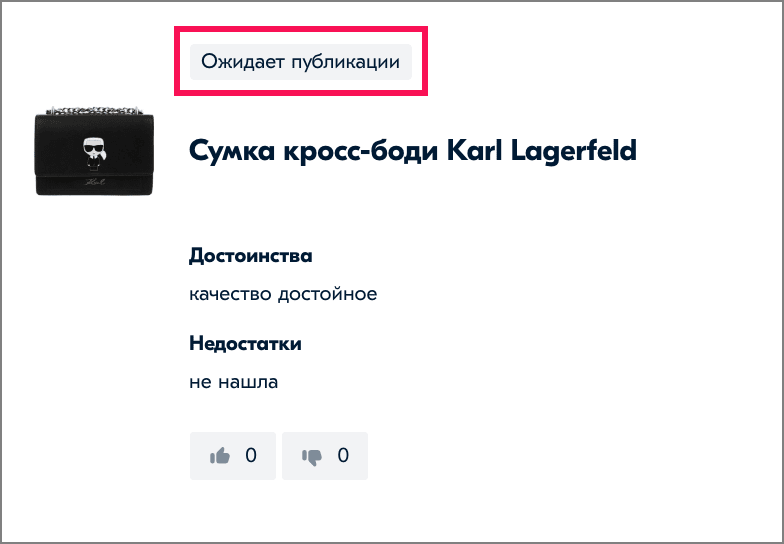 All blocks should have a sequence so that the client can quickly make a choice.
Headings
Needed for the user's concentration on the main blocks of the site.
They may include:
Example: buy right now at a bargain price!
For example: Tired of spending the weekend cleaning? Our cleaning company will solve this problem.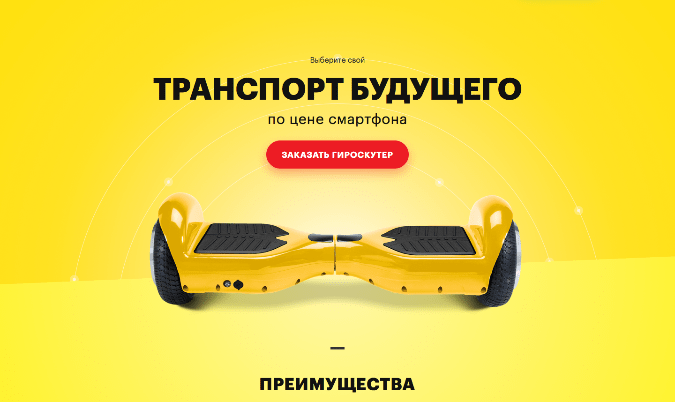 Evidence
Since there are a lot of fraudulent pages on the market now, it is necessary to convince the client of the reliability of the company.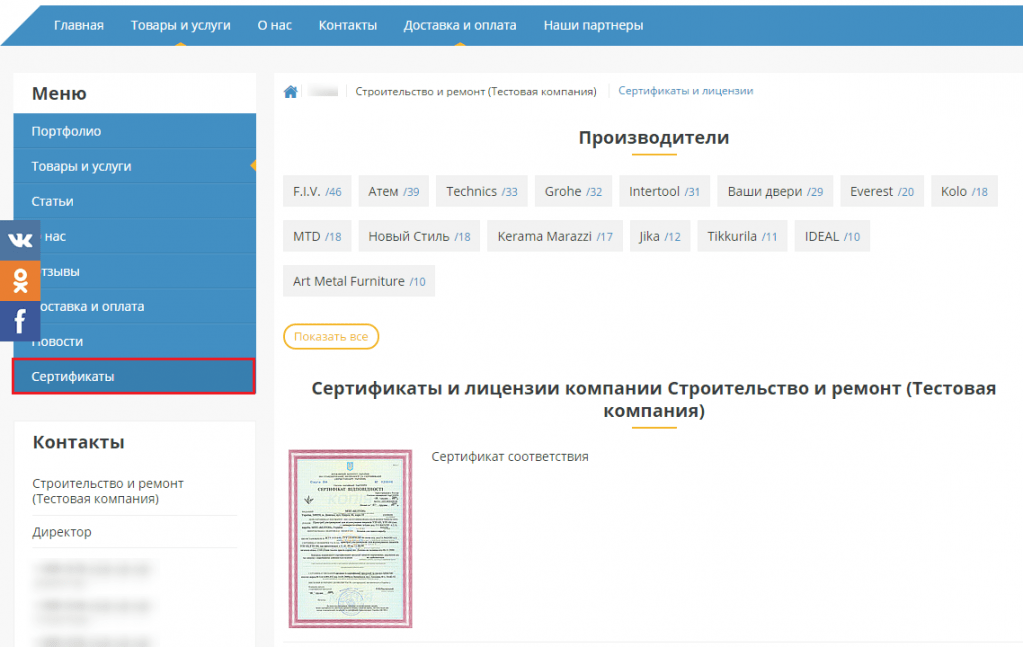 For this you need:
ensure transparency and security by detailing each section and its function;
posting real photos of products/working office;
publish live reviews;
publication of certificates and licenses;
indicating company details (TIN, OGRN, etc.);
instructions for ordering and choosing products.
Communication
It will be an advantage for a selling site to have an online chat in which buyers can ask questions of interest. In addition, you need to create a feedback form. It can be a "call me back" or "leave a request" button. The form should contain no more than 3 fields to fill out. Forms where the user only needs to enter a phone number are more likely to fill out. You can also make some of the fields optional so that the client has a choice.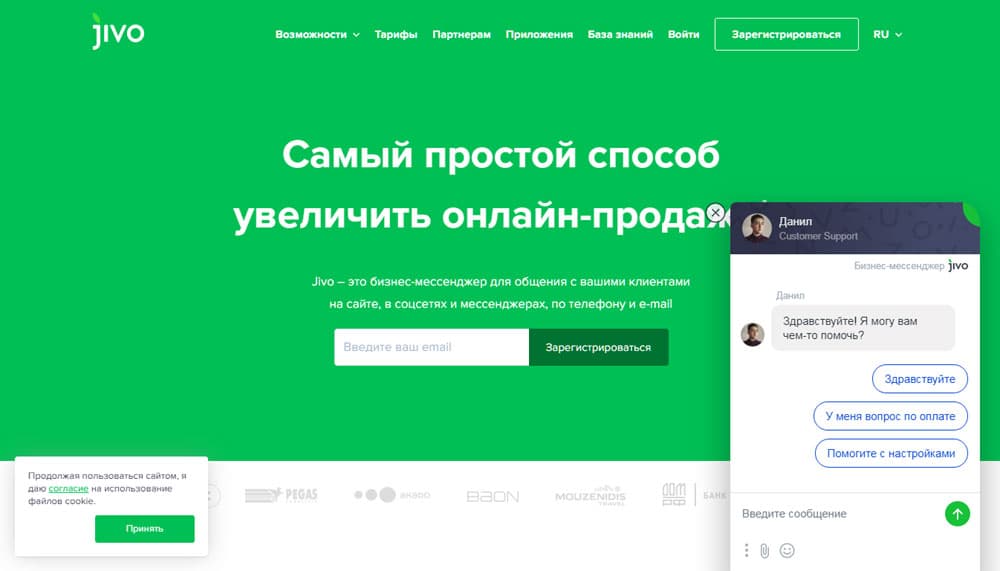 Home Screen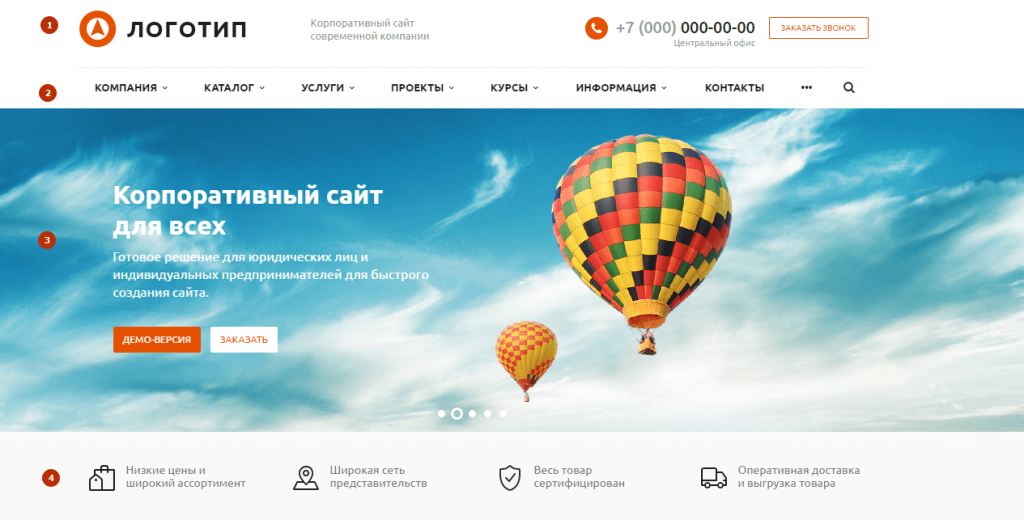 Must contain:
profitable and real photos of the product/service;
large and eye-catching title;
form or button for an application;
call to action;
company logo;
A brief description of the company highlighting the benefits.
Product/service
The product card should contain a detailed and understandable description.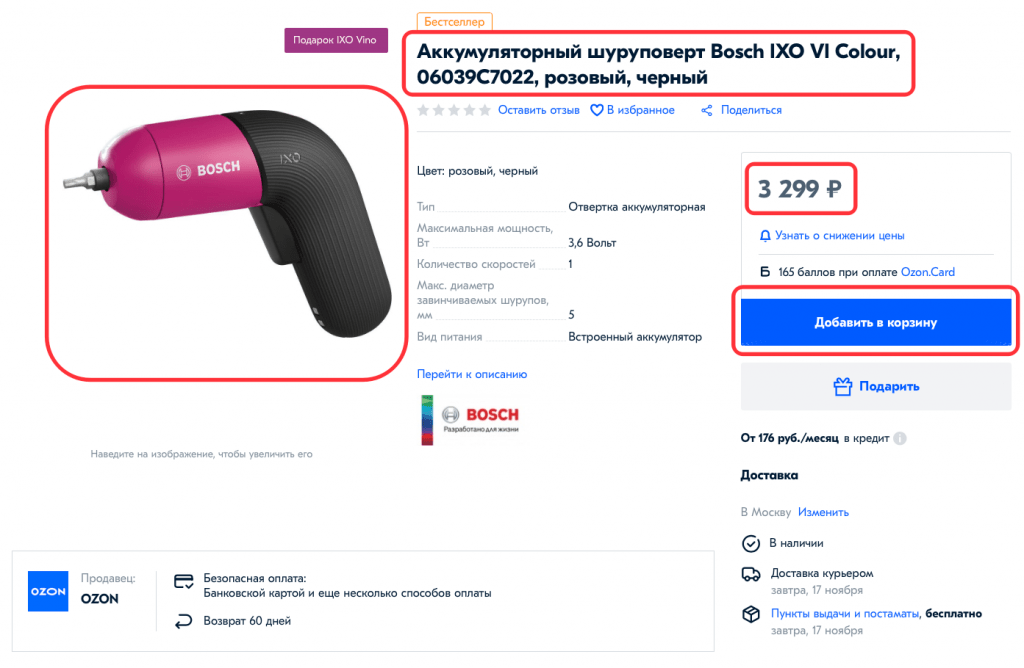 What the product card should contain:
detailed specifications;
high-quality photos from several angles;
video reviews from the store and the buyer;
reviews and rating;
comment form;
information about available colors and sizes;
callback order form;
price (possible together with the crossed out old one);
question-answer block;
recommended products;
3D model of the object (relevant for construction companies).
Mobile version
Provides an additional influx of customers, since the majority make purchases through mobile devices.
Sell triggers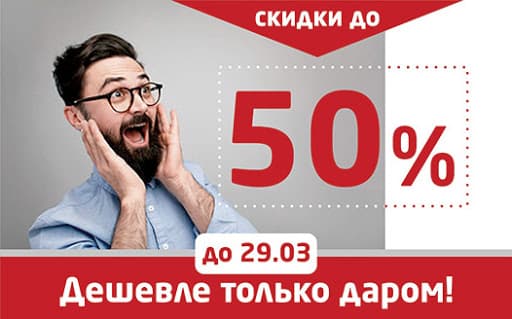 These include:
discounts and sales;
limited-term promotions;
strikethrough prices;
the presence of an installment plan or a loan;
The illusion of a limited supply motivates users to purchase the product faster.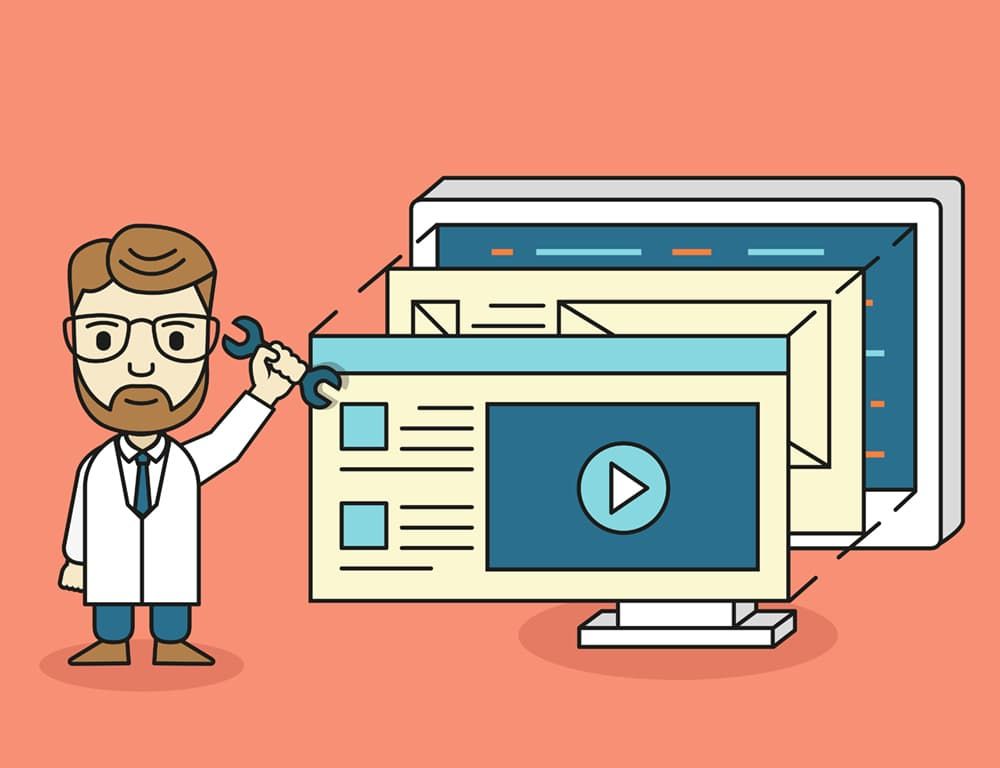 Development of selling websites - stages
Creating a selling site includes the following steps:
Collect requirements
There is a study of the niche, target audience and competitors. The commercial factors of competing sites are analyzed, an assessment is made for which keywords their product / service is presented in the search. Weaknesses and strengths of the company are painted. Bottom line: a high-quality structure of a selling site.
Prototyping
Developed based on the site structure and selected commercial factors. Bottom line: creating an interactive site prototype.
Design
Should be visually clear, relevant and of high quality. Should not contain an overabundance of colors, shapes and fonts. Maximum conciseness and simplicity in convenience determine the comfortable use of the site for users. Outcome: development of a design layout of the site.
Responsive layout
Necessary for the correct display of the site on devices of different screen sizes. Bottom line: creating a mobile version or adaptive layout.
Programming
The necessary buttons are added, the admin panel is connected, and page layout settings are configured. Bottom line: creating a finished site.
Testing
Checking the correct operation of the site. Bottom line: finding and eliminating existing errors, finalizing interactive elements and forms of interaction with the client.
A website is a very important tool for promoting and promoting a business. It attracts additional customers, increases brand awareness and trust in it. An incorrectly designed resource may not only not work, but also damage the company's reputation. Experts will help you make the best selling sites in your niche. We recommend that you do not deal with the design yourself, but entrust this matter to professionals. They will analyze competitors, study the industry and design pages in accordance with modern user requirements.