The article is devoted to the development of simulation games. They do not even mean a genre, but a whole gaming super category. All objects in it are united by an imitation with varying degrees of certainty of any process, for example, driving a car, building a city, fighting military aircraft, etc. A gamer, under the guise of one of the participants, must win a car race, build a city, shoot down an enemy … I think you get the point.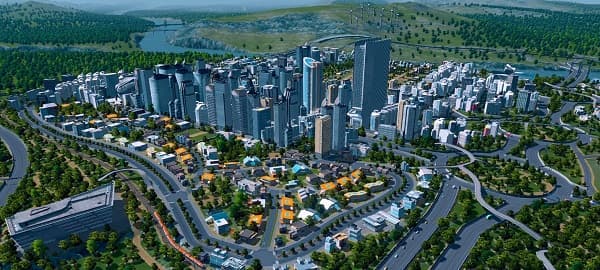 Simulator development steps
In our company they are as follows:
Coming up with an idea.
What the project will be like, what the gamer must achieve in order to win, what is the final result.
Compilation of terms of reference.
It consists in translating the general vision of the idea into technical language, concretizing it, and forming a clearer idea of ​​what the specialists involved in the project need to do.
Design
Shaping the image of what the gamer will see on the screen of his PC, smartphone, other gadget. With regard to our case, not only visual realism and convenience, but also reliability are extremely important. Without it, it is impossible to achieve even average quality.
Writing code for the front part.
It includes programming the game's logic, character movements, etc. By logic, we mean inventing what event will occur under certain conditions. Let's say the car should turn left if the gamer turned the steering wheel to the left. Where to find programmers for the project, read here.
Write server code.
This is the creation of the network part of the project, its release on the Internet. There can be no worthy profit without a well-thought-out and written back-end in our time.
Management
There are a lot of definitions, but in general it all comes down to the formation of a professional team, the competent distribution of responsibilities between its members, and the organization of effective interaction between individual participants. It is worth noting that not all of them are needed immediately, in particular, while the design is being thought out, programmers are practically not needed, except perhaps for consultations, so that it would be easier to translate everything into code.
Creating an admin panel.
It should be as convenient and practical as possible, otherwise serious difficulties, possibly failure, are inevitable.
Testing.
Nothing immediately turns out so that it goes without errors. Even when very experienced professionals are involved, serious bugs may well be found at the first launch of the project. This is fine. The main thing is to find everything in time. Testing usually consists of two parts - closed and open. The first involves experienced testers with special skills. Mostly critical bugs and errors with which it is simply a shame to show the project to the public are revealed. The second part is already testing by ordinary users and optimizing the project for high network traffic, working out monetization.
Delivery to the customer.
Very important point. It includes the signing of documents that record the fulfillment by the company of all its obligations to the customer. Even if something does not suit him after that, the customer will no longer be able to delay payment, demand free correction of errors.
Examples of popular simulators
Here are a few to help you better understand the topic. Perhaps you decide to find something for yourself and download later.
Motorsport Manager
A sports manager for car racing fans. Not just races are provided, when the user controls only the machine. Everything is much more complicated. The gamer must lead a whole team of racers. The main goal is the championship title. To do this, you need to create a car, master the tactics of racing, carefully prepare for the race. In addition, it was proposed to work on tuning cars. Many, judging by the reviews, and this gives a certain pleasure.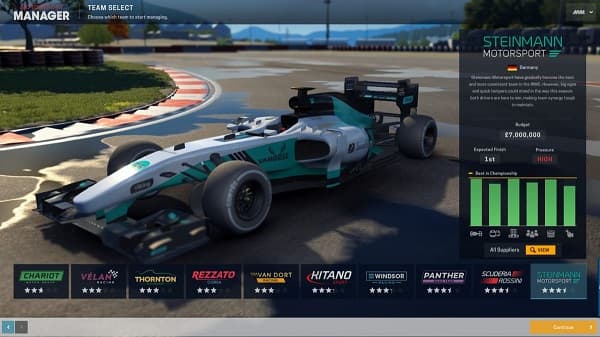 Farming Simulator 19
From the title it is immediately clear that the gamer will have to engage in virtual farming activities. Thanks to the redesigned graphics engine, the reality created by programmers looks very realistic. It has a lot of agricultural machinery and equipment, you can ride a horse. If you are bored alone, it is allowed to develop the farm together with other gamers with a total of up to 16 people.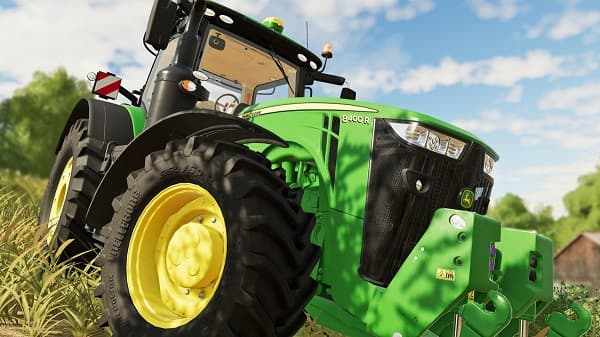 Objects in Space
Space fantasy project. Made in retro style, so the realism leaves much to be desired. A gamer can pilot various ships, modify them, act as a merchant, explorer, bounty hunter, etc. Everyone will find something to their liking. It will be interesting for both beginners and experienced gamers. A huge, open world will open before you, in fact, the universe of the future.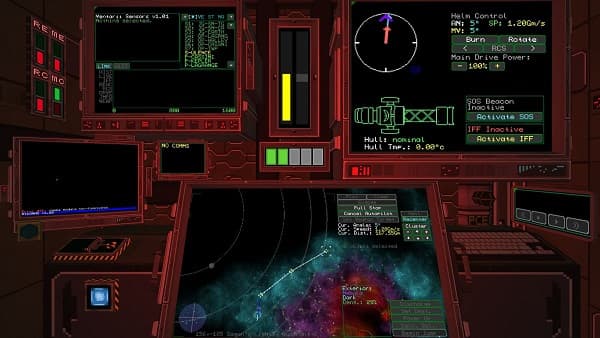 Ultimate Fishing Simulator
A project for everyone who wants to go fishing without leaving home. Do not cook fish soup from caught fish, otherwise a very realistic imitation of the fishing process. Selection of floats, top dressing, spinnings is provided. Beautiful landscapes of the surrounding area.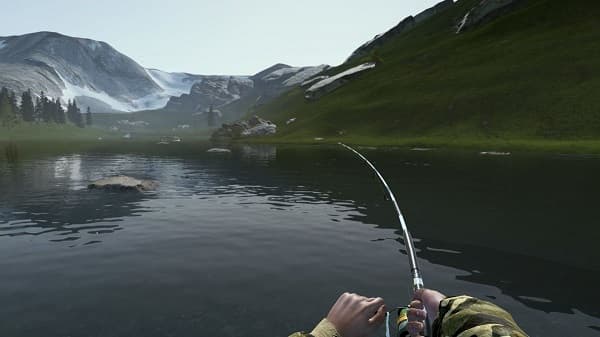 Surviving Mars
A find for those who dream of colonizing Mars. Starts with the first exploration and sampling, ends with the construction of a space colony, a thriving society on another planet. Actually, the latter is the goal of the gamer.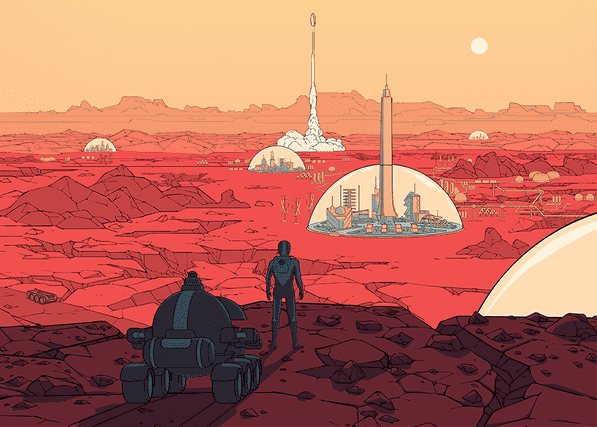 Block'hood
Urban planner. It represents a very large scope for imagination for everyone who wants to have fun designing various microdistricts, urban ecosystems, etc. It is not enough just to set up buildings. The goal is to build a balanced city with properly organized traffic flows, all necessary infrastructure, energy, etc.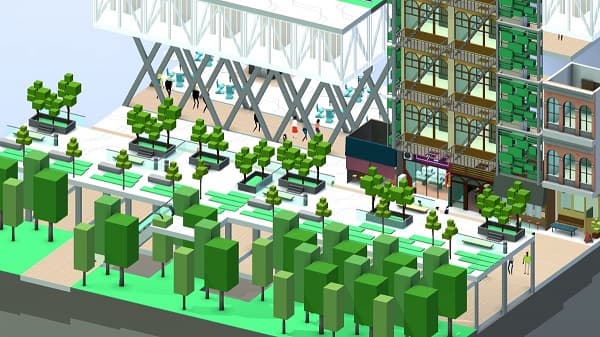 Microsoft Flight Simulator
Imitation of civil aircraft control. The number of their stamps grows with each update. Extraordinary photorealism. The processed satellite images in the project are real, so don't be surprised if you see your city, street, house. Landings can be made at 40,000 airports around the world. The clouds interfering with flights and landings, the change of time of day and seasons of the year are shown very reliably. Plus, there are many extensions developed by the fans of the project.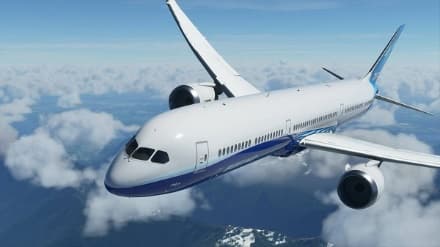 A simpler example is the mobile strategy "Circus of Miracles". The article says well about the development of mobile applications.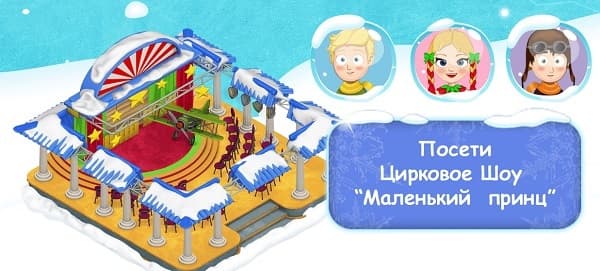 How much
To answer the question of how much a game development simulator will cost, we can only rely on our own experience and practice. We assume that others are somewhat different, our costs for a simple simulator are at least 2 million rubles. For a normal one - 5-10 million rubles.
"Where do such large sums come from?" - you ask. In short, this is a payment for painstaking, long, very hard work, and often with the involvement of high-class specialists. Main cost components:
Remuneration for professionals - from 1000 to 1500 rubles per hour;
Product registration - 150,000 rubles;
Testing - 750 rubles / hour. This is about 20% of the cost of the project by the hour;
Advertising and promotion is no less than the total cost of the entire project without them.
Let's consider each of the points in more detail.
Specialists are primarily understood as programmers and those who create models, interfaces, and animations. True, it is worth noting that in the state we mostly have high-class specialists. Although they cost, one might say, worth their weight in gold, they pay for themselves and still bring good money to the company. We pay, we're not going anywhere. The reason is fierce competition. Even a very high-quality product is not always possible to bring to the forefront. The project should not just be good, it should be better than that of companies that do essentially the same thing and have their own, also not bad, specialists.
About product registration... Just trust that it costs exactly what it says. It is impossible to substantiate it without the use of special terminology. But even with such a rationale, the article will increase one and a half times. Therefore, for a number of other, no less compelling reasons, I decided to omit this paragraph. May the reader forgive me.
Some may be surprised by the high cost of product testing. The high costs of closed testing are due to spending on professionals who are able to identify serious errors, including those that under normal conditions may not appear immediately, but, say, a few months after the start of sales. You need to have both skills, and flair, and experience in order to detect everything in a timely manner. This is what testers have to pay for. The open part of testing involves hiring a very large number of people. Each of them receives little, but in total the expenses come out solid.
The cost of advertising is considered by many to be unfairly high, believing that its creation is not as labor-intensive as the previously mentioned stages of the project. In fact, it requires a lot of mental effort and very high professionalism, because often you have to promote a product among many that are almost identical to it.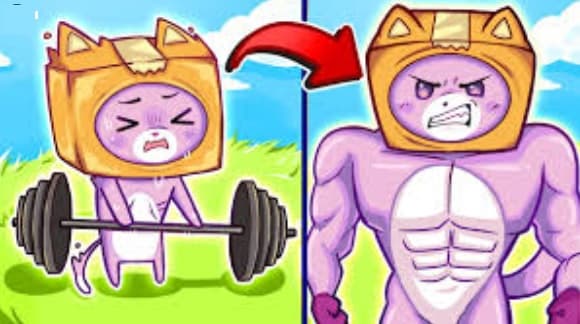 Conclusion
Now you understand how much effort and money it takes to create a simulation game, even an average level. If you are serious, the article will not make you give up. The niche is very profitable and investments, if successful, pay off many times over. How to open your game studio, you can read here. If you are an ordinary user, then, I hope, it became clear to you why you should not complain about the high cost, especially look for some left, not quite legal free options. Respect yourself and other people's work.