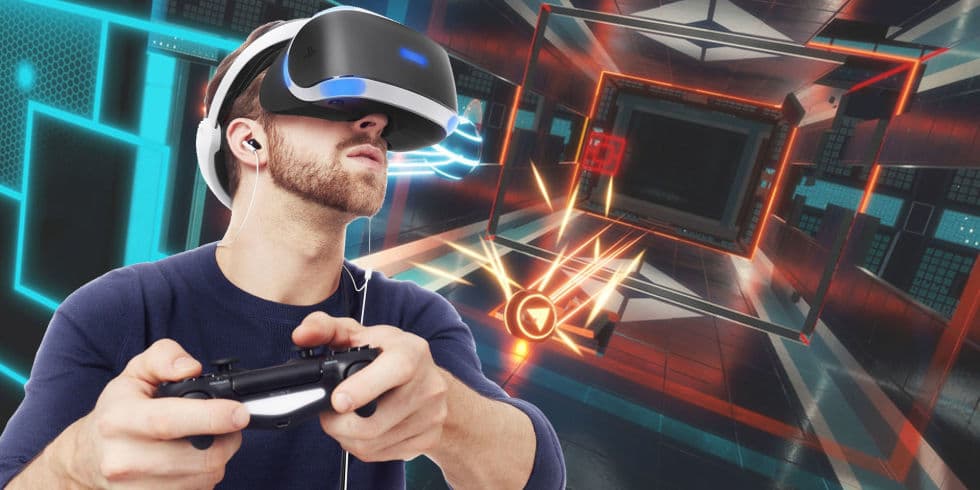 VR development: development prospects, tools, ideas
Virtual reality (VR) is a new brainchild of modern technologies; an unreal world created by technical means and transmitted to a person through his sensations. It is used to create games, applications, presentations and other objects.
Prospects for the development of the VR content development market
VR has huge potential: according to experts, the industry will be valued at $ 30 billion by 2020, as this area is now rapidly gaining momentum. The popularity of VR development has also been confirmed by numerous surveys. So, at the end of 2015, the analytical company Station conducted a study among US residents, asking them to rate their interest in virtual reality on a five-point scale. The statistics showed that:
7% rated interest per unit;
5% - for two;
26% of respondents rated interest as a 4;
46% gave the industry a solid 5.
Other studies also confirm that the industry will flourish. Experts expect that the profit from software products in VR will grow 60 times by 2018 (compared to the end of 2015-beginning of 2016).
Only Oculus Rift Development Kit - virtual reality glasses with which a person is immersed in another world - sold more than 175,000 copies.
Where is the development of VR applications needed?
The first thing that comes to mind with the words "virtual reality" is PC or mobile games, all kinds of cinemas, ranging from 3D and higher, and other entertainment areas. Indeed, the development of virtual reality applications is relevant mainly for games, as their creators can better immerse gamers in the gameplay and thereby improve the experience of participants in battles, races, exploration and other processes on the screen.
But VR is also in demand in many other areas. So, with the help of modern technologies, colorful presentations or applications that are of real benefit are created. For example, content for:
treatment of patients' phobias;
excursions around the world (virtual tourism);
generating beautiful bird's-eye views;
designing and visualizing objects;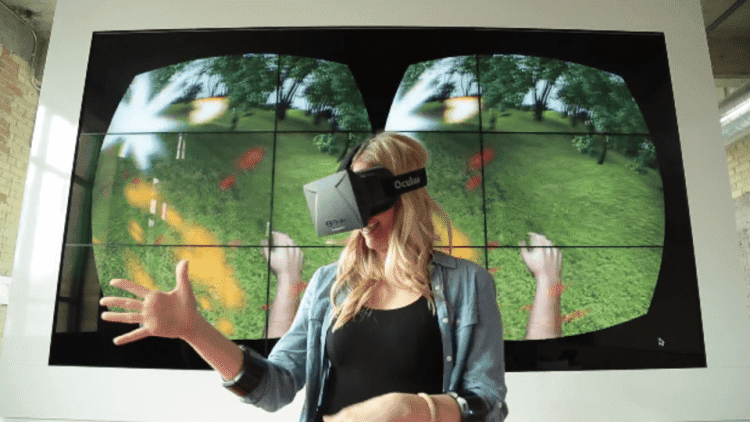 Several bright examples of VR use can be given:
Startup MindMaze is developing virtual spaces designed to help patients recover from heart attacks;
Vivid Vision creates games to treat amblyopia and strabismus;
SDK Lab creates virtual spaces for training employees of mining companies;
IrisVR creates 3D object modeling tools;
Autodesk successfully uses virtual reality in real estate.
Despite such successful stories of the application of virtual reality in serious areas, the development of VR games still dominates.
Virtual reality development: mobile devices and glasses (helmets)
The two main areas of VR are the development of applications for mobile phones, tablets, smartphones and other gadgets, as well as for specialized virtual reality glasses and helmets. Mobile apps are easier and faster to create, while VR for goggles and helmets requires a lot of work. For example, Digitals Reality spent only 7 days developing VR content.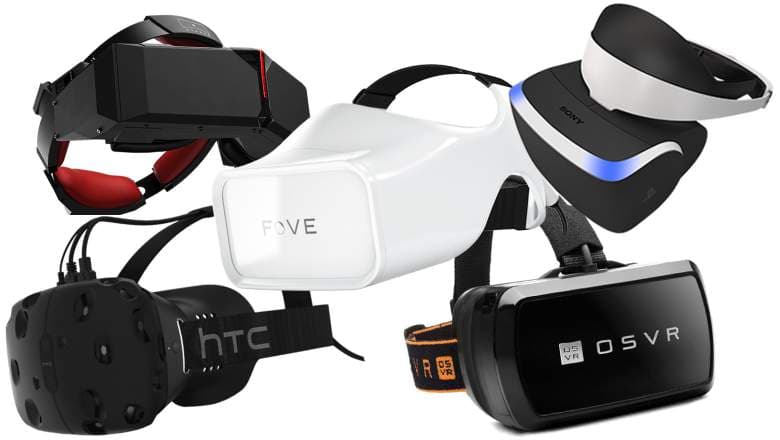 If you are planning to learn virtual reality development on your own, it is recommended that you get your first experience on mobile applications.
How much can you earn from developing VR applications?
The creation of virtual reality can bring great benefits in the form of a large income, even when transferring the tasks of creating applications to outsourcing. Despite the development of the industry as a whole, the market is flooded with underdeveloped content. To get a good profit, you just need to create a quality application that will be in demand among users. For example, a good VR game makes a profit of up to half a million dollars a month.
If you choose an entertainment niche - games, you need to think in advance about ways to monetization applications . The most common options are to attract advertisers, partners, information about which will be unobtrusively provided to users, or a banal donation (buying game improvements for money). In conquering serious areas, you can try to sell highly specialized content to a large company or develop custom VR applications.
Which is better: learn it yourself or outsource the development to specialists?
If you're planning to start developing for Oculus Rift or mobile, you need to decide who will be doing the bulk of the work. You can learn how to create virtual worlds yourself, but it will take a lot of time. Turning to specialists will save it, but will require financial investments.
Pros and cons of learning VR on your own
VR development can provide you with a good income (of course, if your knowledge is sufficient to create high-quality content). Self-study is now more than affordable: all materials are freely available, and the Cardboard application will not take you a lot of money.
To learn all the basics of development, you will need to spend a lot of time. There are three ways to go:
to enroll in a specialized educational institution;
take part in courses from well-known companies;
learn development on your own using materials located on the global network.
It is recommended to apply all the knowledge gained in practice: this way you will better absorb the information, and if necessary, you can immediately eliminate the shortcomings.
Now there are only 10 universities in the world offering courses in VR development. Eight of them are in the USA, the other 2 are in Singapore and Norway. The best option for those who do not have the opportunity to fly to another country and spend a lot of money on training is to study the creation of VR on their own.
Pros and cons of outsourcing development
The main advantages of hiring specialists for VR development:
saving time. One experienced developer or team will do everything much faster than a novice master;
large selection. There are many companies and freelancers offering their services;
guaranteed results (when drawing up a formal contract).
The downside is that you will have to pay - without proper experience, you will not return your investment if you cannot promote the application.
You can assemble your team by contacting several specialists working remotely and put their actions together; or immediately contact specialized companies.
How to learn how to develop AR and VR on your own?
AR - augmented reality: in it, objects created by technical means are superimposed on the picture that the user sees through the camera of a smartphone or goggles (helmet). This industry is also promising, as well as the sphere of virtual reality.
Regardless of the platform you choose, the learning algorithm will be about the same. First you need to learn the C++ or C# programming languages ​​(preferably both). Without them, you will not be able to create the basis of virtual reality - scripts, programs, etc. It takes from 1 to 5 years to study programming languages, depending on your abilities and desires. You can use online training in any companies, since there is almost no complete information on programming from "A" to "Z" on the Internet. The best options are Coursera lessons or Udemy courses.
The second step is to learn the SDK: Unity or Unreal (the first one is easier to work with). These engines themselves release training lessons for users, so you can quickly learn the basics, and then learn the subtleties by trial and error. The choice will depend only on your preferences, but it is desirable, again, to be able to work on two platforms at the same time.
After that, you can move on to a more advanced course from Microsoft, which covers the creation of virtual and augmented reality. As a whole, it consists of ten modules, which can be mastered in six months or a year.
It's important to keep up with new trends when you're exploring building augmented reality or virtual reality apps on your own. No need to learn from old materials: spending time mastering them can leave you hopelessly behind the industry.
Tools for creating virtual reality
The development of VR and AR applications is impossible without various tools. If you are making a small application that does not require special effects and a specialized interface, it does not make sense to create your own custom engine. You can use the most popular and proven engines already mentioned above - Unity or Unreal.


To create virtual reality, it is imperative to use high-quality graphics and sound. To get started, use stores with sets of assets (primitives):
graphics can be found in the Unreal Marketplace or Unity Asset Store;
3D add-ons available from Mixamo or Turbo Squid;
Audio search can be implemented on AudioJungle or Audionetwork.
Additional tools that are needed rather for app monetization are analytics tools like Google Analytics, promotional video services - Immersv or others, Tune or Adjust attribution platforms that track where the user comes from to your application.
If this is your first time developing virtual reality, it is recommended not to choose applications with motion animation - they are too complicated for a beginner.
Competent development of VR applications and their promotion
Developing virtual reality applications is a complex process in which the technical side is of no small importance. But the foundation - the idea and how it is implemented - also have a big impact on promotion of your creation. Before starting development, make a clear algorithm of actions. It should look like this:
Define the scope of the application and its main idea. If this is VR game development, come up with an unusual story or design. To create specialized offers, it is recommended to choose narrow areas, but with a large number of companies in the market: this increases the chance that at least one of them will buy the application.
Review the experience of other developers in your chosen field. Pay special attention to the failures of competitors: identifying their main mistakes will help to avoid failure.
Develop an app (see above).
Choose the right category to list in app stores, one that will be searched for VR.
Add the abbreviation VR or the phrase "virtual reality" to the name of the application so that users immediately understand what awaits them.
Use different channels to acquire users. Pay attention not only to the US market, although it has more potential.
Get ready to constantly work on the application: in order to retain users and attract new "customers", you will need to constantly update it, and take into account feedback. Only periodic improvement of VR will help to achieve a high income.
Developing VR applications is a high-potential occupation that can bring great dividends. It will take a lot of effort and time to create the first virtual reality, but with each subsequent project you will hone your skills.
We tried to give you a general understanding of the topic - VR Development
Read our - blog and subscribe to updates.
Questions to email [email protected]