Seo promotion and contextual advertising are used to promote the site. Before proceeding with the selection, you need to understand for what purposes we will use these methods. They are different from each other:
speed of achieving results;
the duration of the effect;
price;
tools;
level of difficulty.
Each method has its pros and cons and it is impossible to single out one of them as the most effective in finding the target audience. In the article we will analyze what contextual advertising and seo website promotion are, their features and principles of work.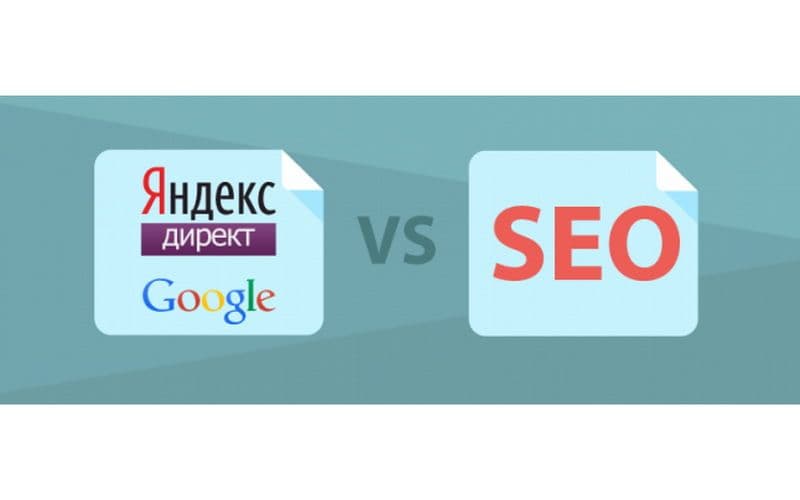 What is SEO
Seo optimization is a set of activities related to website promotion in the TOP of search results.
In order for large search engines, such as Yandex and Google, to see the resource and find it useful for the consumer, internal and external optimization is being carried out.
The main goal: to increase positions in search results.
Promotion measures include:
creating a semantic core;
competitor evaluation;
work with meta tags; technical work;
site audit;
website usability analysis and more.
Seo optimization is a long and complex work that needs to be done on a regular basis. This method of promotion does not have quick results, but is considered a more economical option.
What is contextual advertising?
Contextual advertising is advertisements in search results based on user preferences.
For example, a consumer was looking for a spring jacket. After that, using the Internet, he will have pop-up windows with advertisements for jackets, by clicking on which he will go to the site.
Advertising is served through systems such as Google Adwords and Yandex.Direct. Adjustment is carried out by key queries, due to which advertising is shown only to those who are interested in the goods and services offered on the site.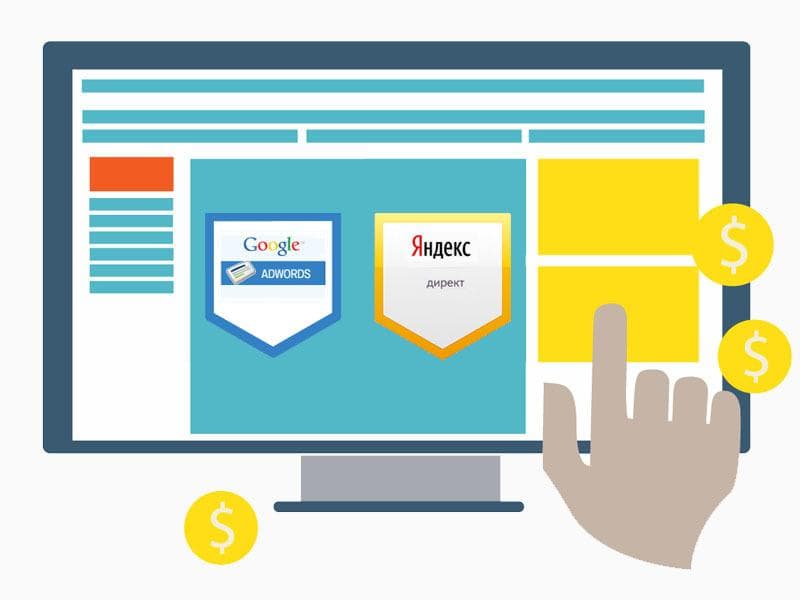 Setting includes:
Analysis of the target audience: choosing the age, gender and personal interests of the audience.
Search query grouping.
Using retargeting (the consumer will see the ad multiple times).
Ad performance test.
Payment to the search engine in online advertising is made for clicks on ads.
You can choose any number of impressions, pay only per click.
The cost depends on the competition of requests.
This method has a quick effect. A more expensive method of website promotion.
Main differences
How does SEO differ from contextual advertising? Despite the similarity of the work carried out, search engine optimization and online advertising have differences:
Time spent. Getting into the TOP using SEO advertising can take from 6 to 8 months, depending on competitors, the specifics of the business and the scale of the project. The advantage of contextual advertising is a quick result, since when it is set up, orders can start day.
Price. Despite the fact that a one-time payment for online advertising is cheaper (sometimes its cost does not exceed 2000 rubles), you need to invest in it constantly. As soon as you stop investing in advertising, you lose orders on the site. Professional advertising setup also needs investments. SEO optimization works are many times more expensive, but this is a one-time investment. After a set of measures, you can maintain the site only with the help of periodic content updates.
Consumer trust. Another difference between seo and contextual advertising. Most users are indulgent about ads, and sometimes, especially when they are looking for completely different information, pop-ups just annoy them and they close them. Search results are perceived as independent, they are always up-to-date (the user is looking for information at the moment). All this increases the credibility of the sites in the top positions.
Audience coverage. Search promotion has a greater reach than advertising. Even if there is promotion in one region or search engine, the site may appear in another search engine and region. The audience of the advertising campaign is limited to the paid site.
Qualifications and knowledge of specialists. Some industries are highly competitive. It is very difficult to promote a site to the TOP for most high-frequency queries, so the help of specialists is needed. And this is the main difference between contextual advertising and SEO. For independent promotion, you need in-depth knowledge in marketing, copywriting, SMM. You can set up online advertising yourself; it won't take much time to study the issue. There are many courses where in a short time (from one to three days) they will learn how to work with the advertising account.
Easy to manage. With seo-optimization, the site is registered on different panels and resources. They need to be constantly checked and everywhere there will be their own statistics. Contextual advertising is easy to manage. The choice of settings is very wide, you can see visual statistics.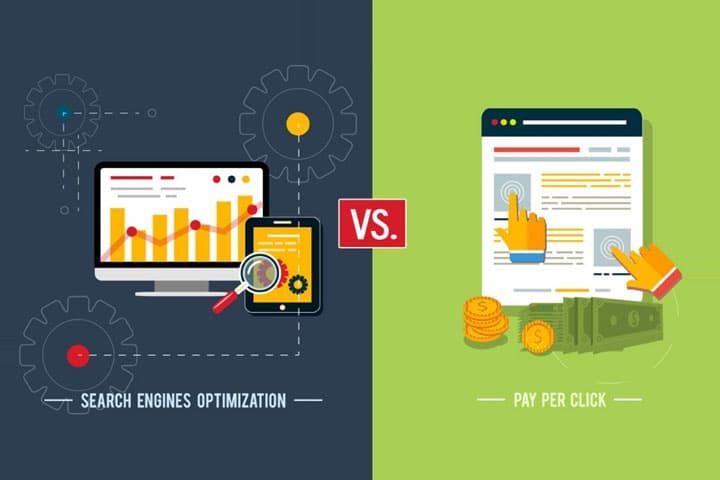 So which is better?
We have considered the main differences between contextual advertising and SEO. As you can see, each promotion method has its advantages and disadvantages, and the owner of the resource must make a choice which tool will be more effective for his business.
Despite the fact that search engine optimization is more long-term, it is not always rational to use it in the first place. Sometimes, to achieve the effect, it is better to start with advertising, or combine both methods.
When is it better to use SEO?
The main advantage of seo over contextual advertising is the long-term result. Many are repelled by the price of services, but if you look at the future, this method is more profitable, since you do not need to constantly pay for advertising. This method is perfect for large companies that have a successful and proven business model.
In order for the promotion to be effective, it is necessary to place useful and interesting content on the resource, and the products to be really relevant to the consumer.
When is it better to use ads?
Contextual advertising is used to achieve a quick and temporary result. It is used to promote promotions, sales, quick sales of a certain category of goods. You can use online advertising as an additional tool for SEO promotion.
The choice of the right promotion method depends on many factors. It is impossible to be sure that the site will advance to the TOP after SEO optimization or increase conversion due to online advertising.
The ideal solution would be to use a comprehensive promotion using different tools to achieve an effective result. Therefore, the question of which is better, contextual advertising or SEO, cannot be answered unambiguously.
To choose the right tools to raise your site to the TOP, conduct a comprehensive analysis. Weigh all the advantages and disadvantages, study the competitors, write down your strengths and weaknesses. Make an audit of the resource to identify all the technical errors that prevent your resource from moving to the first lines of the rating. If you do not want to do it yourself, our company will do it for you. We will see at what stage you need seo promotion and contextual advertising, give recommendations for improvement and raise your site to the top of the search results.