Welcome to Crocoapps studio. We develop games, mobile and business applications, work with VR/AR projects. Among our clients are Sberbank, Roskosmos, the Ministry of Health. In this article, we intend to talk about the most popular online courses of the Swift programming language.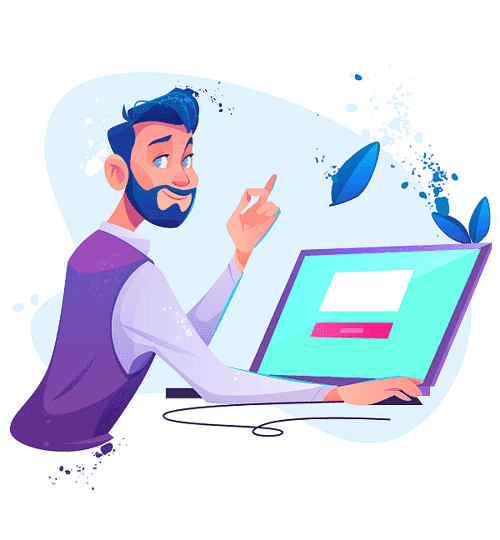 How much can a programmer who mastered the Swift language earn
Let's give data on the average salary of a programmer who can write code in Swift at a level not lower than the average.
In August 2019, the salary of such employees was about 104,000 rubles. Already in November of the same year, it rose by 5% and became equal to 110,476 rubles. In December, all in the same 2019, the salary increased by almost 10%, i.e., it began to amount to 119,702 rubles. Then the truth went some fall. In February 2020, it approached 110,436 rubles, and in April 2020, it approached 107,721 rubles. As you can see, wages fluctuate, but still remain at a fairly high level.
What is Swift
This is a fast growing, efficient open source programming language. With it, you can write code for applications that run on iOS, Mac, Apple TV and Apple Watch. Much of the language, when mastered, is understandable on an intuitive level. This is especially true for experienced programmers. However, for beginners, learning swift is also not very difficult. A characteristic feature of the language is to provide the programmer with simply unprecedented freedom for creativity. It is enough to master its very basics and you can no longer just work, you can create in the highest sense of the word. The main task of a Swift programmer is to find a good idea, and the language will allow to implement it in all subtleties, features and details.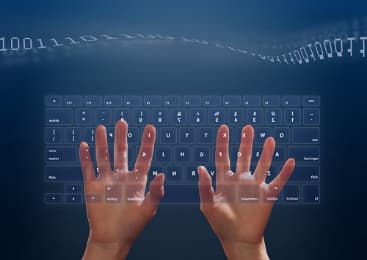 The most popular and effective Swift courses
We have carefully studied dozens of different Swift courses, singled out those that are really trustworthy and, judging by the reviews, can give practical knowledge that will allow you to get a decent job or find good freelancing jobs.
Occupation iOS Developer by Skillbox
The duration of training is 14 months. Cost - 2925 rubles / month. Until December 12, there is a 60% discount. The first payment is made 6 months after the start of training. The course program was developed by practicing programmers. Designed for beginners who have never done any or almost no coding before. The output from a diligent student will be a Swift programmer of an average degree of preparation. The training format provides for feedback from the mentor and homework with verification. At the end of the course, the student will receive a thesis and a certificate of completion of the course.
Profession Mobile Developer by Skillbox
The duration of training is 24 months. Cost - 2925 rubles / month. Until December 12, a 60% discount is provided. The first payment is only 6 months after the start of the course. The program is designed to start from scratch. However, people with programming experience will be able to learn a lot of useful things for themselves, because Swift is constantly evolving, and training is built on its latest versions. A student can choose a course in writing apps for iOS or Android. After completing the training, you will become a programmer with an average skill level and can easily rise above. The course format includes homework with verification and feedback from the mentor. Upon completion, the student completes the thesis and receives a certificate.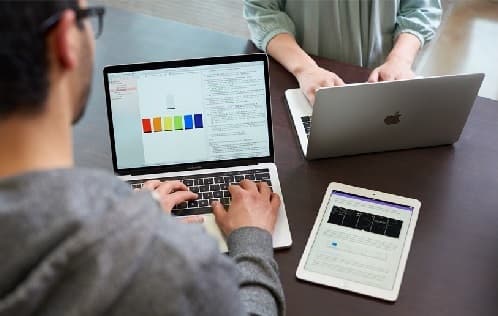 Swift Basics by GeekBrains
Duration - 1 month. The cost is 8,250 rubles. The course lives up to its name. Those who signed up for it, with a serious approach to learning, master the basics of Swift very well. Unlike free courses, feedback from a mentor and homework checks are provided, i.е. If something is not clear and not clear, they will explain and help. They will also help to avoid many mistakes that are made by those who decide to learn Swift programming on their own. At the end of the course, students create a simple game in Swift and receive a certificate.
IOS Programmer by GeekBrains
Duration - 6 months. Cost - 12,000 rubles / month. or 36,000 rubles. in one payment. It is possible to get a 13% tax deduction back. Students receive enough knowledge and skills to start working as a programmer in GeekBrains and Test IT companies, which is what awaits those who successfully complete the course. There is the possibility of feedback from the teacher, you can ask them questions directly during online broadcasts. There is a check and discussion of homework. Upon graduation, the student receives a diploma and, as mentioned above, goes on an internship.
GeekBrains Swift Intensive for Beginners
Duration - 2 hours. The course is completely free, but not suitable for beginners in programming. To successfully complete the course (and in general, just to understand what they are talking about), you need to have skills in creating programs at least in Pascal. There are manuals and some other materials on the topic. No feedback from the teacher and practical training. Only theory.
iOS developer from scratch by Netology
Duration - 11 months. Cost - 70,740 rubles / month. They provide knowledge and practical skills in order to successfully work as a Swift programmer in all companies where people with similar skills are required. The training places a lot of emphasis on practice. The format of the course includes checking homework and communication with mentors. Upon completion of the course, you will receive a diploma.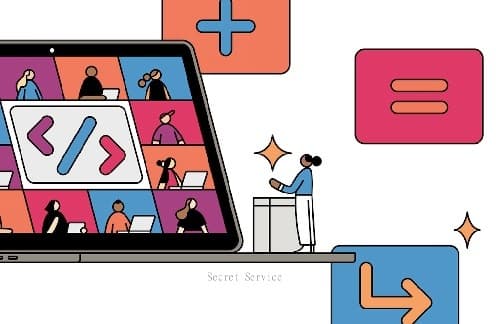 Udemi's Swift programming language
Duration - 8 hours. Cost - 999 rubles. considering the 87% discount. First of all, the course is intended for beginners. Perhaps even advanced programmers will learn something useful for themselves. After completing the training, you will learn how to create the simplest applications in Swift, get the basic knowledge to further improve yourself as a programmer. The course format includes communication with a mentor and homework with a check. Upon completion, receive a certificate that will make it easier to find work on freelance exchanges.
iOS Development (Programming): Swift, UI and Multithreading by Coursera
Duration - 8 months, 8 hours a week. The cost varies depending on the number of classes and varies in a very wide range. The first 7 lessons are free. You can ask for financial assistance. See the course website for terms and conditions. Training is designed primarily for those who have at least not much experience in programming. However, even beginners with due diligence will be able to master the course to the fullest. The training format includes homework with verification and communication with a mentor. Upon passing it, a certificate is issued.
Introduction to iOS Development by Coursera
Duration - 6 weeks. The course is free. The basics of Swift are given. The student completes several projects that can be included in the portfolio and facilitate the search for work on freelance exchanges. Despite the zero cost, two-way communication with the teacher is provided. After successful training, you will receive a certificate of completion of the course.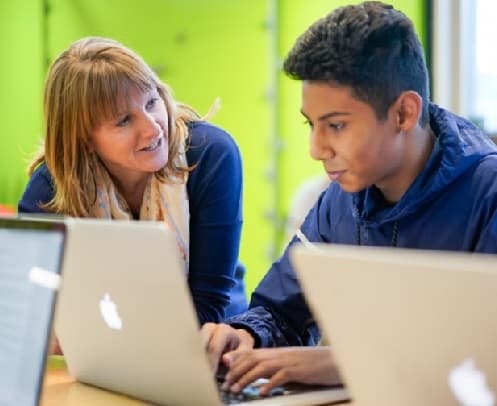 Introduction to iOS development by Stepik
Duration - 6 weeks. The cost is 9200 rubles. The training program includes 33 lessons, 3 hours of video and 54 tests. A full-fledged specialist cannot be prepared in such a short time, but the student receives basic knowledge, a base on which to further develop. After completing all the classes, the person who signed up for the course will have to complete a thesis, after which he will be issued a certificate.
Development of iOS applications on Swift 5. Level 1. Center Specialist at MSTU. Bauman
Duration - 24 academic hours. The cost of the course after completing it online is 21,590 rubles. If you want to take the course in person, you will need to pay 23,990 rubles. For organizations, online training will cost 26,090 rubles, full-time will cost 28,990 rubles. The level of acquired knowledge depends on the program of the course. Depending on it, the graduate of the course is issued a certificate, certificate or certificate of international standard.
IOS developer. Advanced Level v 2.0 by Otus
Duration - 5 months. Cost - 42,000 rubles. Suitable only for iOS Developers with at least 1 year of experience in mobile iOS app development. Students receive advanced knowledge and skills in solving complex and super-complex problems with the quality level of top applications.
Swift object-oriented programming by SwiftLab
Duration - 9 hours 21 minutes. The cost of the course, taking into account the discount, is 1290 rubles. Suitable primarily for practicing programmers. Basic knowledge of Swift is given. The training consists of 78 online lessons and homework. The course website does not say anything about checking the latter and feedback from teachers, but given the cost of training, most likely they are not provided. However, if something is not clear, you can write to the support service.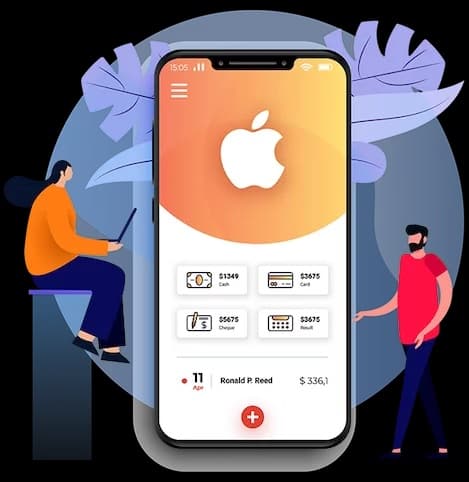 iOS Developer by SwiftLab
Duration - 24 lessons. Cost - 21900 rubles. You get access to online lessons and study them how and when it suits you. There is no feedback from teachers. The student receives a certificate that he has completed the training. True, again, no control of knowledge is provided. Simply put, they bought lessons and received a document that they were studied and that's it.
iOS Developer by Contented
Duration - 2 months. Cost - 28,000 rubles. Some, if not a lot, programming experience is required to complete the course. Practical tasks are checked by the system, the final - by the teacher. The knowledge gained will be enough to create a mobile application for iOS. At the end of the course, the student will receive a certificate of completion.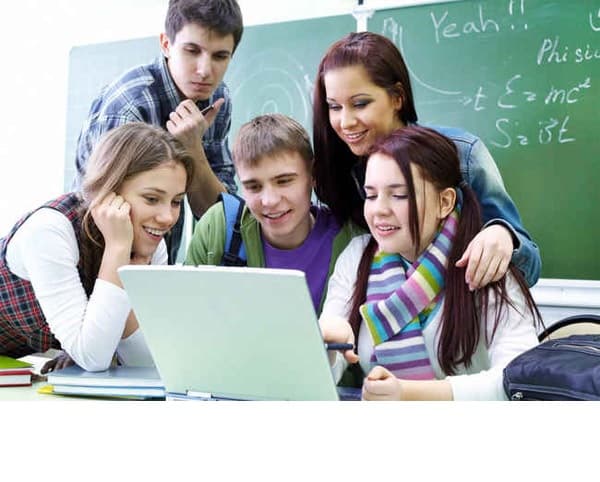 How much to learn Swift and why
Training time depends on a variety of factors. The most important of them:
The level of knowledge that the student wants to receive. You can learn the basics in less than a couple of months, but it takes at least a year to become an advanced pro, plus constant practice and periodic retraining, because Swift is constantly evolving;
Time you can devote to learning. Well, if you have 4-5 hours a day for this. Well, if the same amount per week, you yourself understand how long it can take to master the language;
Your initial training level. Learning from scratch will take longer than mastering the language by an already practicing, largely trained programmer;
With or without a teacher. It is clear that self-study is more difficult and takes more time;
The diligence and diligence of the student. If you take the course seriously, scrupulously complete all tasks, try to understand the essence of the topic, then you will master any course faster.
Some will ask: why even learn this programming language? The main reasons why we need a swift development course are the following:
Knowledge of Swift will be your undeniable advantage in employment;
Developing applications in Swift is much more convenient and safer than in other similar programming languages, such as Objective-C;
The basics of Swift are easy to learn from scratch. The language is specially designed to be quickly learned and put into practice.
Perhaps you will add a few more of your arguments to the list above. Be that as it may, we wish you good luck and success in life and professional activities.