Video games are an extremely popular direction in the entertainment industry, covering a wide audience. Modern development companies are influential participants in the technology sector, regularly attracting investors. And since the gaming market is growing by 20-25% annually, investing in its products is extremely profitable and promising. Today's article presents the top game development companies that deserve the attention of not only potential investors, but also gamers. The rating is based on the turnover of companies.
10. Square Enix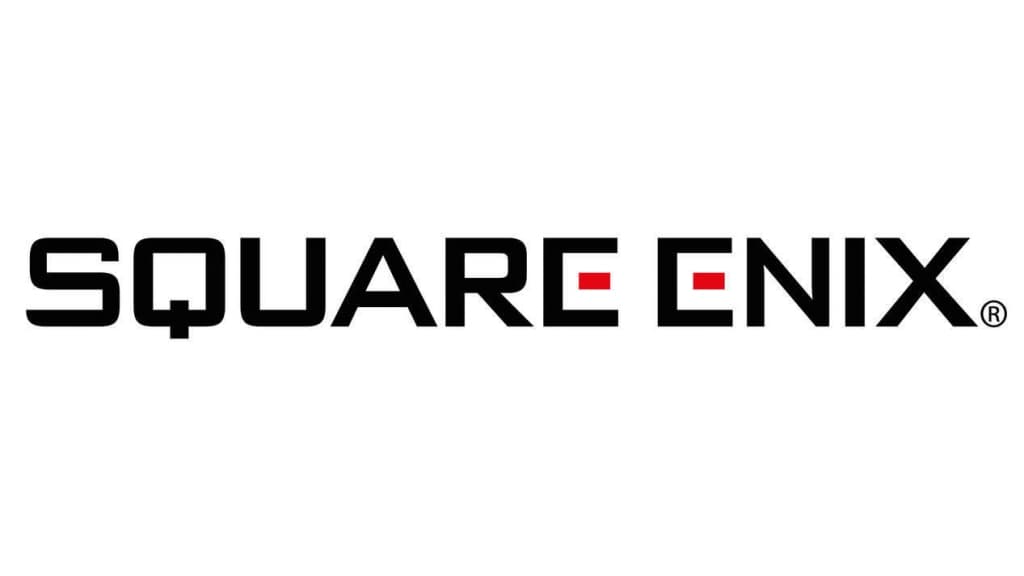 A Japanese company founded in 1975. Its headquarters is located in Shinjuku, Tokyo.
In addition to developing games, he publishes them and is a distributor. An additional profile of activity is the publication of printed materials, serials and films. Square Enix has been a part of the British game publisher Eidos Interactive since 2009, as a result of which the Deus Ex, Thief, Tomb Raider, Hitman and Legacy of Kain series are published under the Square Enix brand. Since the same year, the developer has acted as the Japanese publisher of video games produced by Ubisoft.
The company's studios developed their own engines - Crystal Tools and Luminous Engine. The main genres the developer specializes in are jRPG and Action/RPG. The company's best-known role-playing games are the Dragon Quest, Final Fantasy and Kingdom Hearts franchises, the SaGa, Mana and Chrono series. Initially, the development was carried out for Nintendo consoles, but over time, games began to be released for various platforms:
PC under Windows and Mac OS;
PlayStation 3;
Xbox 360;
PlayStation 4;
Xbox One;
Nintendo 3DS;
Wii;
PlayStation Portable;
Nintendo Switch;
PlayStation Vita;
Visual console;
Android and iOS.
Square Enix is ​​also engaged in the creation of online games that first worked on the PlayOnline cross-platform site, and then on the Crystal Tools internal engine. In addition, the company develops games for Facebook and Yahoo! Japan.
9. Ubisoft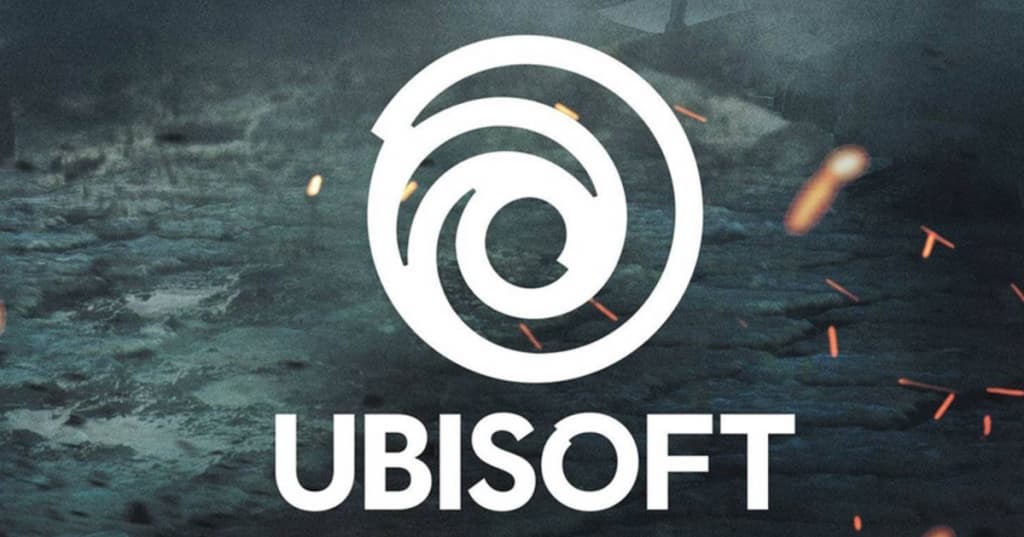 French developer operating since 1986 (until 2013 - under the name Ubi Soft Entertainment). The main office is based in Montreuil, France. For 2020, the company acts as one of the largest European publishers of computer games, most of which are released in the action-adventure genre with elements of stealth and an open world. Ubisoft has 48 active studios in 20 countries.
In 2004, the company created a revolutionary multiplayer mode at the time, and in 2009 it launched its own virtual gaming network, Uplay, which allowed players to communicate and receive rewards in exchange for points that are awarded for achievements in Uplay-supported games. Ubisoft games are released on their own engines - Anvil, Dunia Engine, Disrupt and Snowdrop. The most famous titles are the Assassin's Creed, Rayman, Prince of Persia, Watch Dogs, Tom Clancy's Splinter Cell and Far Cry series. Video games are released for the following platforms:
PC under Windows and Mac OS;
PlayStation 3;
Xbox 360;
PlayStation 4;
Xbox One;
Nintendo Switch;
Wii;
Stadia;
Virtual reality;
Android and iOS.
8. Konami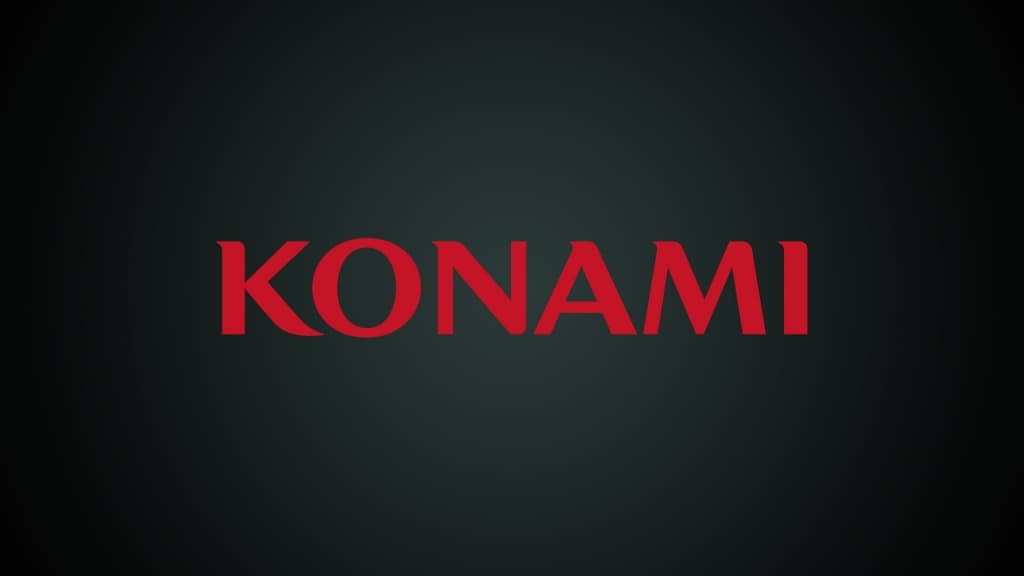 A Japanese company based in Minato, Tokyo, operating since 1969. In addition to the development and release of video games, it is engaged in the production of children's toys, anime, payment cards, gaming, vending and entertainment machines and other products. Konami has about twenty divisions in Japan, Australia, America, Europe and Asia. Until 2015, one of the main developers of the company was Hideo Kojima, who later headed his own independent studio.
Mostly, the development is carried out in the genres of stealth action and action-adventure. The most famous Konami game series are Metal Gear, Silent Hill and PES. Games are released for the following platforms:
Windows PC;
PlayStation 3;
Xbox 360;
PlayStation 4;
Xbox One;
PlayStation Vita;
Nintendo 3DS;
Virtual Console;
Android and iOS.
7. Electronic Arts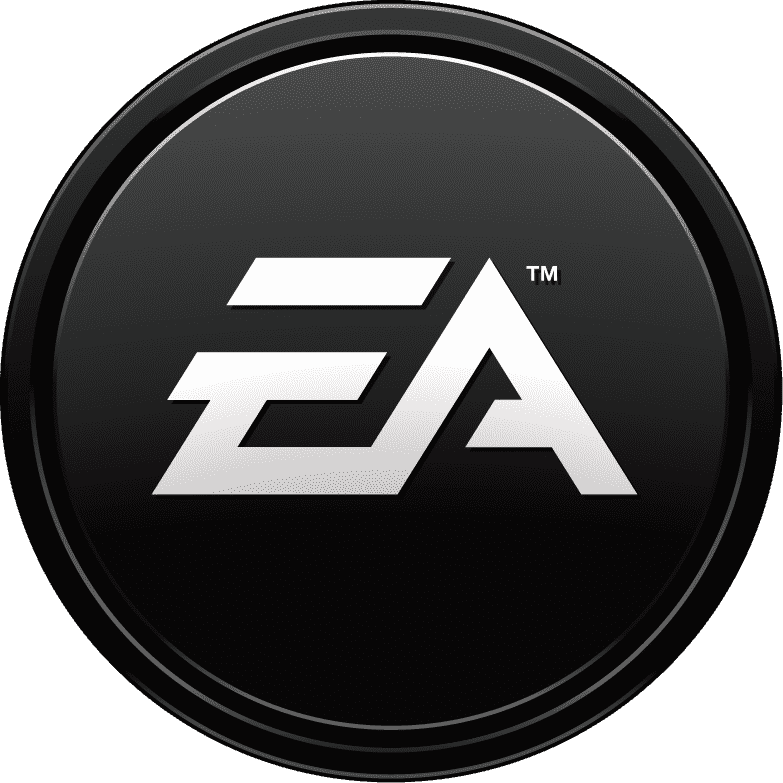 America-based video game distribution and developer corporation operating since 1982 and headquartered in Redwood City, California. Initially, it only published games, becoming one of the largest companies in this field by the early 2000s, but later began to develop its own development. EA is known for popularizing the designers and programmers who worked on the implementation of games. It consists of 24 studios located around the world, as well as 17 external studios.
The main genres of the developer are role-playing games, third-person shooters and various simulations. EA's most successful products include sports games sold under the EA Sports label, as well as long-running series such as Need for Speed, Mass Effect, Dragon Age, FIFA, Battlefield and The Sims. Electronic Arts games are released on platforms not only of the current, but also of the past generation:
PC under Windows and Mac OS;
PlayStation 3;
Xbox 360;
PlayStation 4;
Nintendo Wii U;
Xbox One;
Nintendo Switch;
Android and iOS.
In addition, EA releases casual games under the Pogo brand. On the latter's website, you can find word games, online puzzles, card games, gambling and sports games, chess, checkers, backgammon and arcade games.
6. Bandai Namco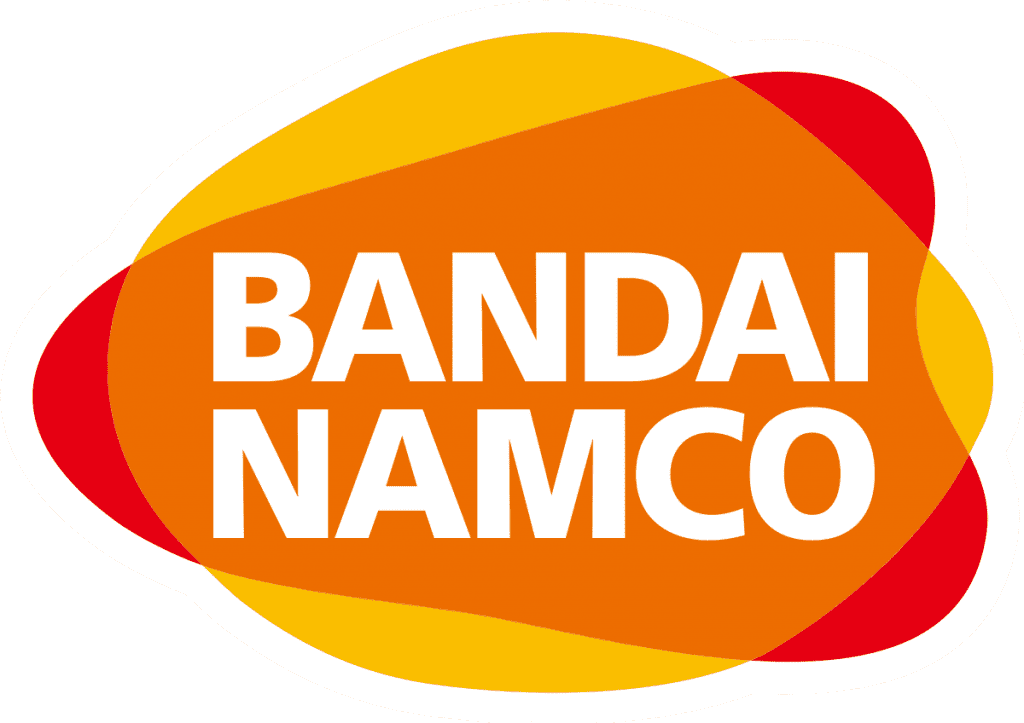 A Japanese company that is a division of Bandai Namco Holdings, specializing in the sale of games and themed videos and music. Its own divisions - Bandai Namco Studios - develop games and related products. BNS Vancouver creates content for Europe and North America, while BNS Singapore creates content for Asia and the Pacific. BNEI itself was formed in 2006 through the merger of the video game divisions of Bandai and Namco. Its headquarters is based in Shinagawa, Tokyo. The company publishes its products in Japan, while its representative offices are engaged in global distribution: Bandai Namco Games America in North America, Bandai Namco Games Europe in Europe and Bandai Namco Games Asia in Asia.
BNEI games are mainly released in the fighting, RPG and Action/RPG genres. The developer's most famous series are Naruto: Ultimate Ninja, Tekken, Tales and Dark Souls. Video games are published for platforms:
Windows PC;
PlayStation 3;
Xbox 360;
PlayStation 4;
Nintendo 3DS;
Xbox One;
Nintendo Switch;
PlayStation Vita;
Android and iOS.
5. Activision Blizzard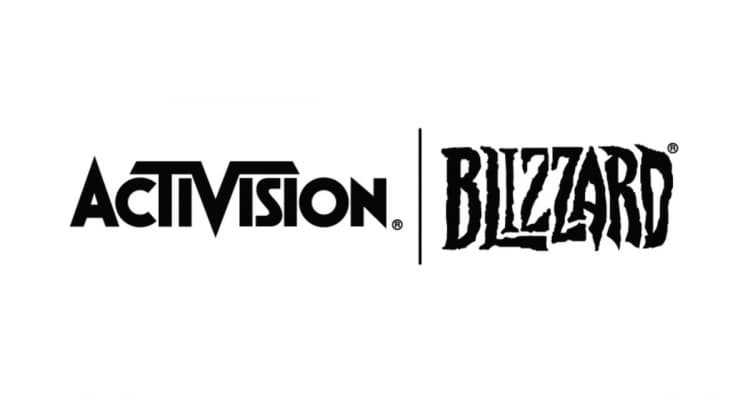 The American company, one of the largest companies in the development of computer games. Founded in 2008 through the merger of Activision and Vivendi Games. Based in Santa Monica, California. The company has five divisions: Blizzard Entertainment, Activision, Activision Blizzard Studios, Major League Gaming and King Digital Entertainment.
In 1997, the company launched Battle.net, a gaming service built directly into games for digital distribution and user communication. To detect third-party programs and prevent cheating, Blizzard uses special software - Warden Client. The main genres of games produced by the studio are Action/RPG, third-person shooter and stealth action. The company's best-known products are the Warcraft, Diablo, StarCraft series and the massively multiplayer online role-playing game World of Warcraft. The latter was recognized as the most popular MMORPG in the world. Blizzard releases games for the following platforms:
PC under Windows and Mac OS;
PlayStation 3;
Xbox 360;
PlayStation 4;
Nintendo Switch;
Xbox One.
4. Sega

An international company that has existed since 1940. Until 2001, it produced not only games, but also equipment for them, but at present it is mainly engaged in the development and publication of video games. Headquartered in Shinagawa, Tokyo, Sega of America in Irvine, California, Sega Europe in suburban London, and Sega Publishing Korea in Seoul. The internal structure of the corporation consists of ten teams that have the status of individual developers working under their own names.
Most of the company's games are released in the genres of Action, RTS, TBS, arcade and platform games. The most famous Sega products are the Sonic series and games (Sonic the Hedgehog, Mario & Sonic, Sonic Dash, Sonic Jump and others), as well as the Yakuza series. Games are published for the following platforms:
PC under Windows and Mac OS;
PlayStation 3;
Xbox 360;
PlayStation 4;
Nintendo 3DS;
Xbox One;
PlayStation Vita;
Nintendo Wii U;
Nintendo Switch;
Android and iOS.
In addition, the entertainment department of the company is working on the development of games designed for arcade machines.
3. Nintendo

A Japanese company that produces not only video games, but also game consoles. It was founded in 1889 and initially specialized in the production of handmade playing cards and children's toys, including electronic ones. After that there was a period of production of arcade games, and in 1983 the company released its first game console, the Nintendo Entertainment System. The company also created consoles such as Super Nintendo, Virtual Boy, Nintendo 64, GameCube, Nintendo Wii, Nintendo DS, Nintendo Wii U, Nintendo 3DS and Nintendo Switch. The modern headquarters is located in Kyoto.
The main genres of released games are simulation, first-person shooter, action-adventure and platformer. Nintendo's most successful projects are the Super Mario Bros, Pokemon, The Legend of Zelda, and Animal Crossing series. Video games are released for the following platforms:
Nintendo Wii U;
Nintendo 3DS;
Nintendo Switch;
Android and iOS.
In addition to producing entertainment products, Nintendo also produces interactive marksmanship and shooting simulators designed for military personnel.
2. Xbox Game Studios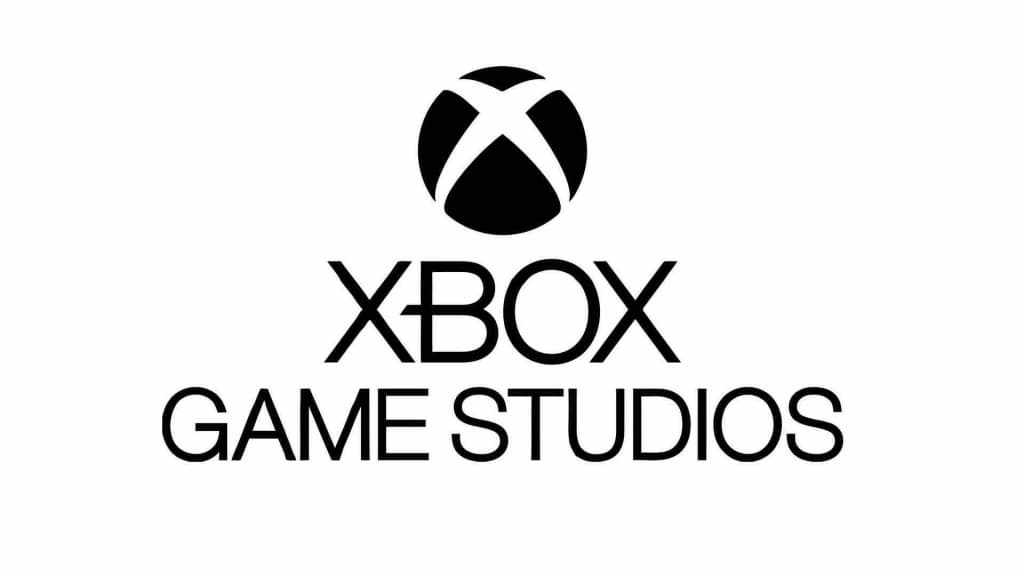 A subsidiary of Microsoft, formerly Microsoft Studios, develops, manufactures and distributes PC games for the Xbox and Windows PC. In addition to games of its own design, it also publishes third-party products. Founded in 2002 and headquartered in Redmond, Washington. In 2010, the company opened a separate Mobile Gaming Studio, which develops multimedia and gaming content for Windows Phone. Another 23 internal studios are responsible for the development of various series of games and franchises, located mainly in America and Europe. Some of them, such as Arkane Studios (developing the Dishonored and Prey series) and Bethesda Game Studios (creating the Fallout and The Elder Scrolls series), became part of the company as part of the acquisition of ZeniMax Media in September 2020.
Most of the games developed by the company belong to the genres of first-person shooter, Action/RPG and real-time strategy. The most famous Xbox Game Studios products are the Halo, Fable, Forza and Age of Empires series. All games published by the company are intended for the following platforms:
Windows PC;
Xbox 360;
PlayStation 4;
Xbox One;
Nintendo Switch;
Xbox Series X/S;
Android and iOS.
1. Sony Computer Entertainment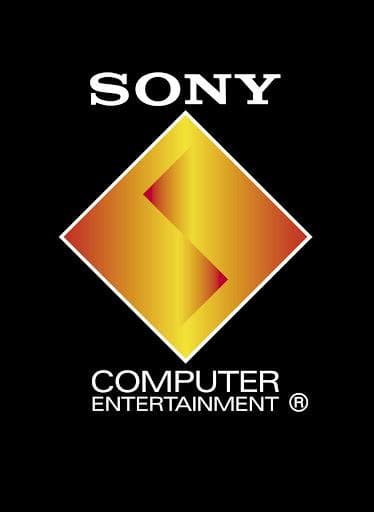 An American company that is one of the divisions of Sony Corporation and is one of the most famous game developers. Founded in 1993 to create video games, software and hardware for the PlayStation consoles. Sony Interactive Entertainment also publishes games for its consoles. The head office is located in San Mateo, California. The company includes three groups of software development studios located in Asia, North America and Europe. The Sony Interactive Entertainment Worldwide Studios division, which has been in existence since 2005, has full control over all these studios, being responsible for the strategic and creative direction of development and for the release of all entertainment software for all SIE studios. In 2016, Sony launched a new studio, ForwardWorks, dedicated to creating games for mobile platforms based on Sony's smart technologies.
The main genres of games published by the companies are action-adventure and third-person shooter. The most famous products, the rights to which are owned by Sony Interactive Entertainment, are the God of War, Uncharted and The Last of Us series. The platforms for which the company is developing include:
PlayStation 3;
PlayStation 4;
PlayStation Portable;
PlayStation Vita.
Crocoapps studio - mobile game and app development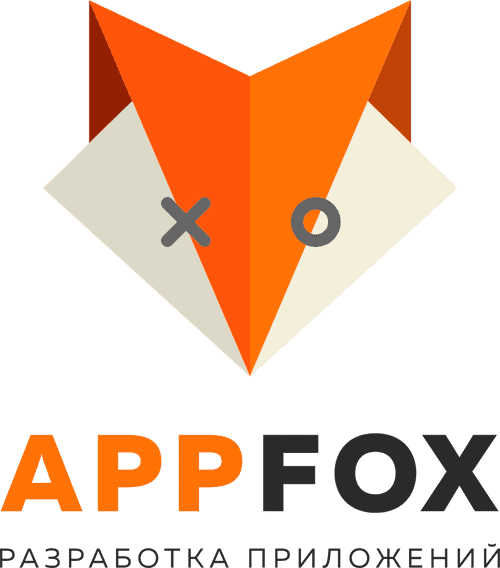 The ranking considered companies with the largest global turnover. Their creations can be admired, but they cannot be influenced. If you want to get a game that fully meets all your wishes, then you should contact the development studio Crocoapps. An experienced team of professionals will be able to create the perfect project for mobile devices, PC, browser or VR.