Promo game for Utkonos hypermarket
A 2D platformer (isometry), side view was developed for the Utkonos company.
The essence of the game
The character needs to go through the labyrinth moving from one point to another, overcoming obstacles along the way. When approaching each point, a window with text and animation automatically appears. After passing through the maze, the user sees a splash screen. The game is limited by the allotted time (2.5 minutes), if the player does not have time to reach the finish line, then he loses and goes to the questionnaire.

On the map of the game there are platforms along which the player and enemies move. From platform to platform, the player can get through a ladder or by falling from a higher platform. The entire map of the game fits on the screen and is immediately visible to the user. Character control - the hero automatically runs forward, and when tapping on the screen, he bounces.
We developed several variants of the map before finding the optimal one.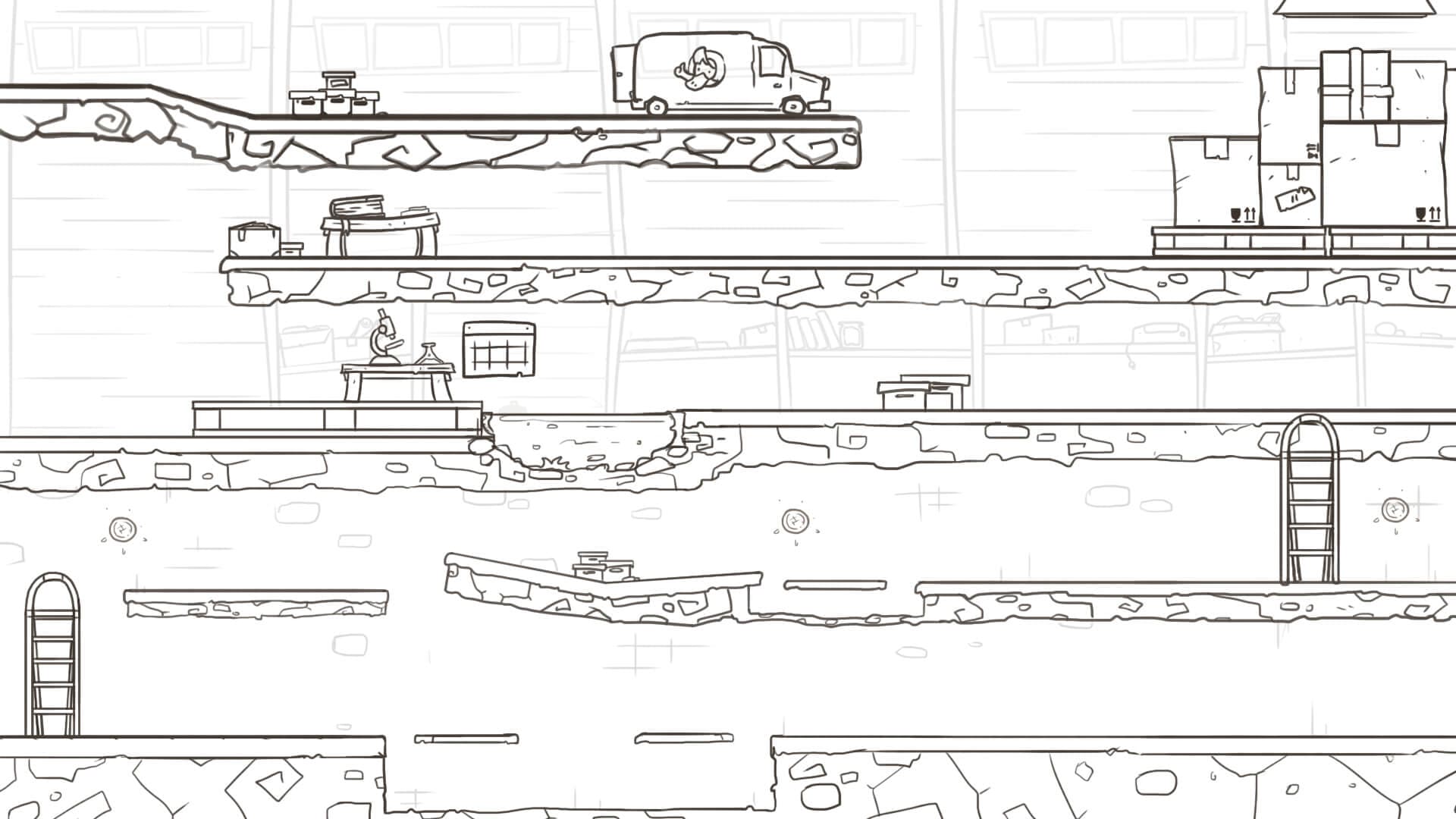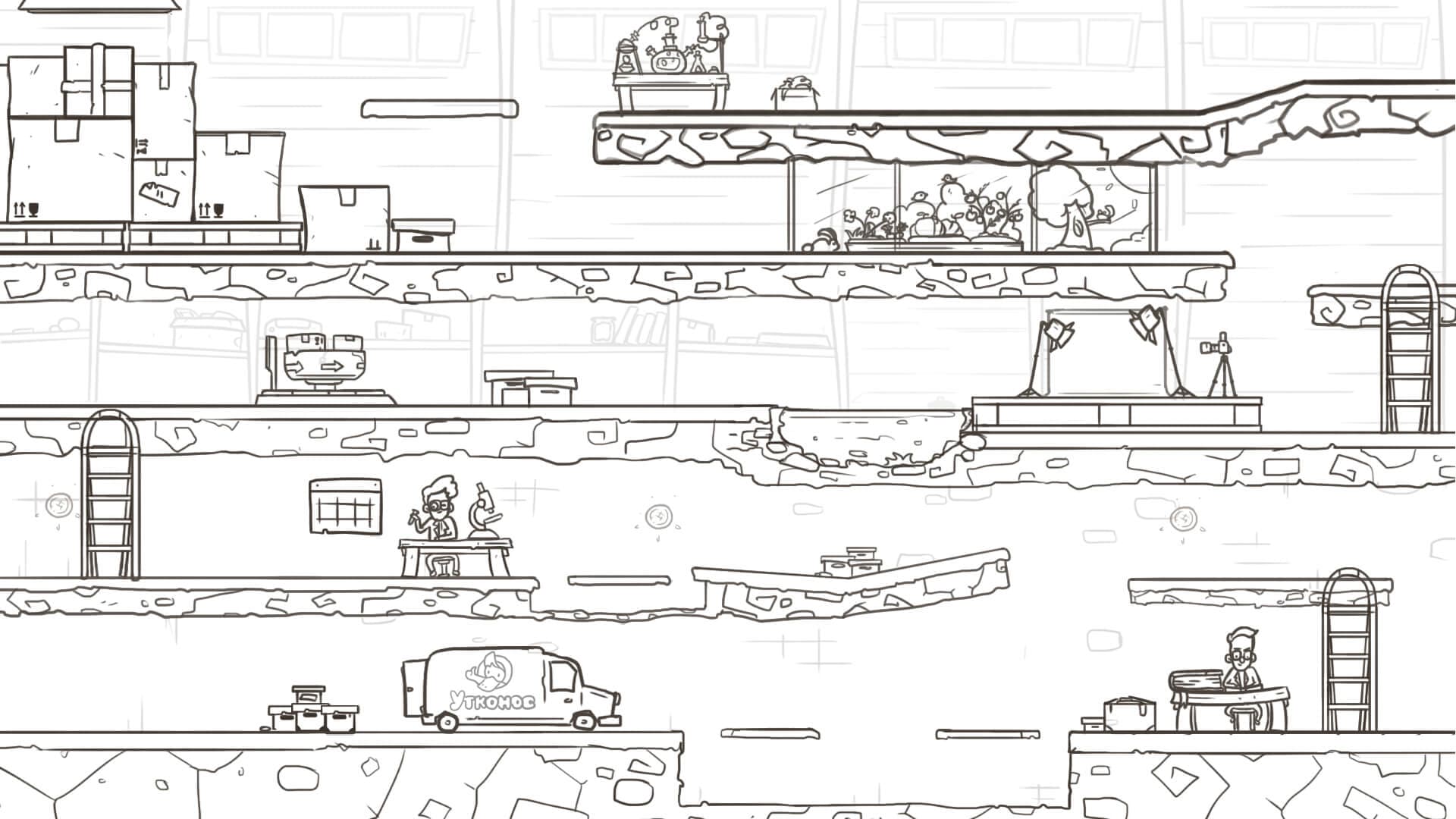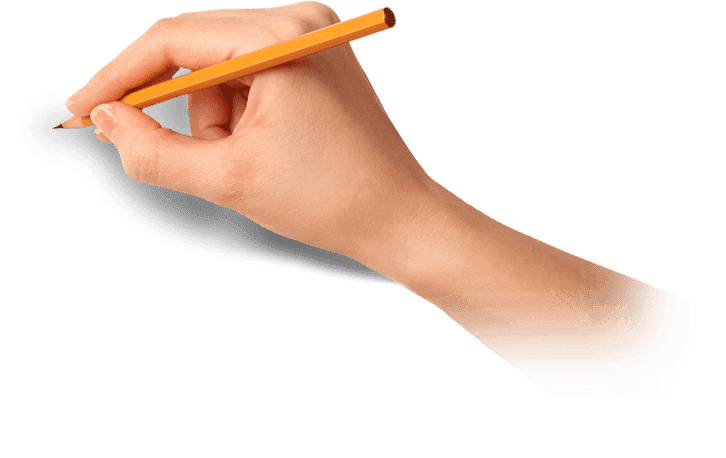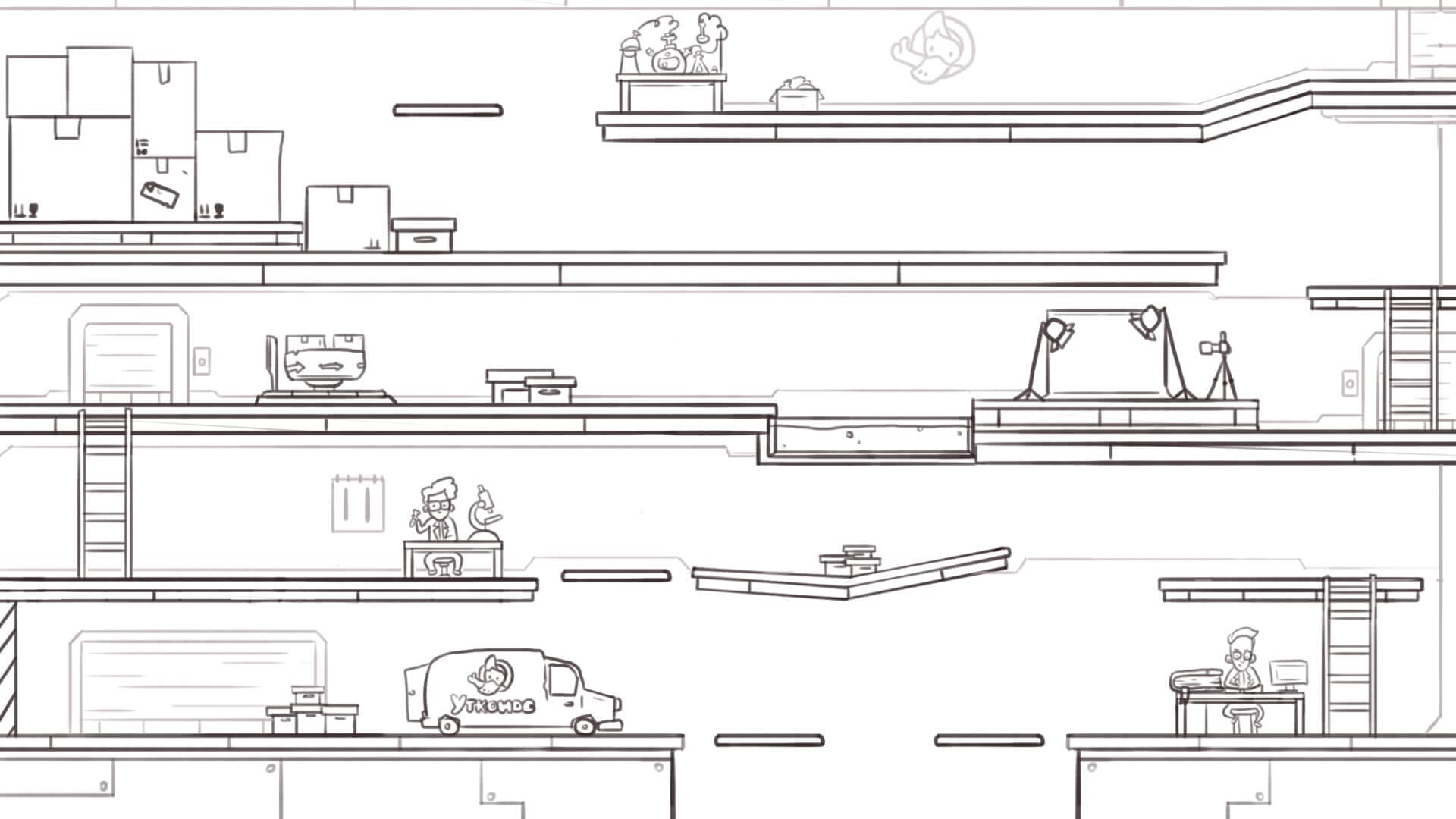 The result of our efforts